With a company mission like "Make Memories Here", it's no wonder SLO Sweets shops are filled with nostalgia of childhood candy dreams. Miranda Battenburg and her husband opened the old fashioned candy stores more than 13 years ago and have aspired to help customers reminisce on past memories centered around a particular candy — which is why they work hard to carry some of the most rare sweets available. With Halloween right around the corner, we sat down with Miranda to learn how the SLO Sweets team is gearing up for the spooky season, their stand out candies and why they believe in giving back to the community.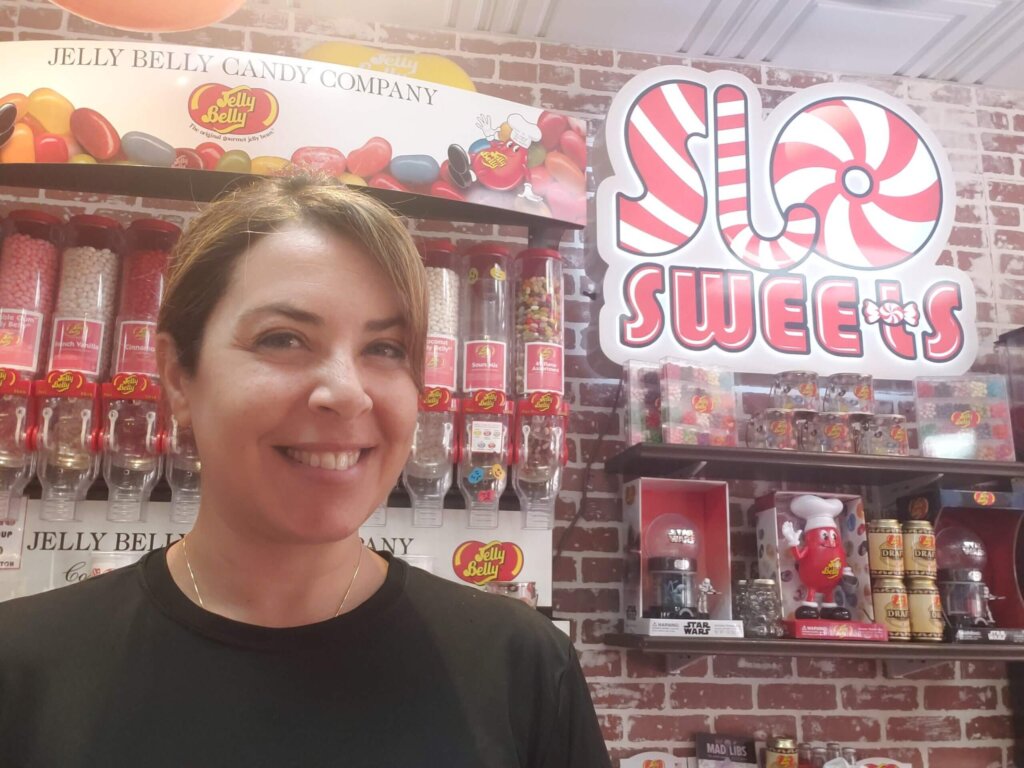 Best selling candy?
That is a hard question to answer in just one word. It really depends on the demographic and the time of the year. For example, our teen and younger demographic go for our sour candy options such as Sour Patch Kids, Warheads etc. Our older demographic go for our old school type of candy such as Abba Zabba, Big Hunk, Chuckles, Zotz etc. But everyone loves our locally made Italian gelato and sorbets and our selection of bulk M&Ms that come in individual colors.
Most interesting/unique product you've ever carried?
Another hard question! We are unique in the selection of international candy and chocolate we carry particularly the flavored Kit Kats that we carry in our Japanese section. They come in flavors such as ice cream, mandarin, matcha, mochi, etc and they have been hard to find in the USA. Those are trending right now.
Also customers are loving our flavored waffle cones in flavors such as red velvet, dark chocolate, lavender, midnight vanilla and orange creamsicle.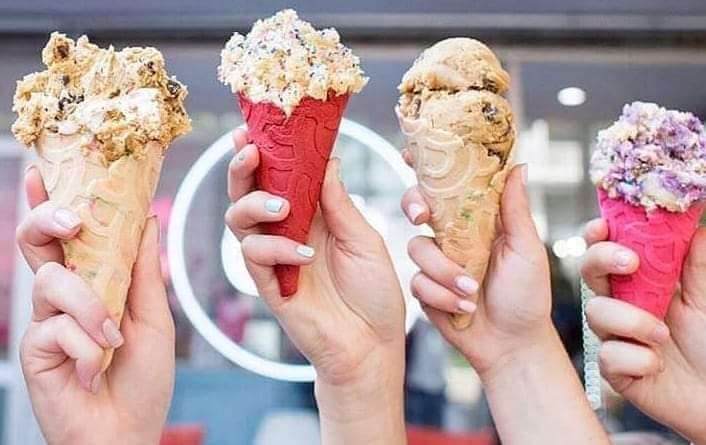 What is SLO Sweets' mission?
Make Memories Here. We love being a part of our customers' memories with their friends and families. Our guests come in and reminisce their past memories that centered around a particular candy and are excited to be able to find it locally. And they in turn make new memories with their current family members and friends. Being a small part of that is quite humbling and priceless.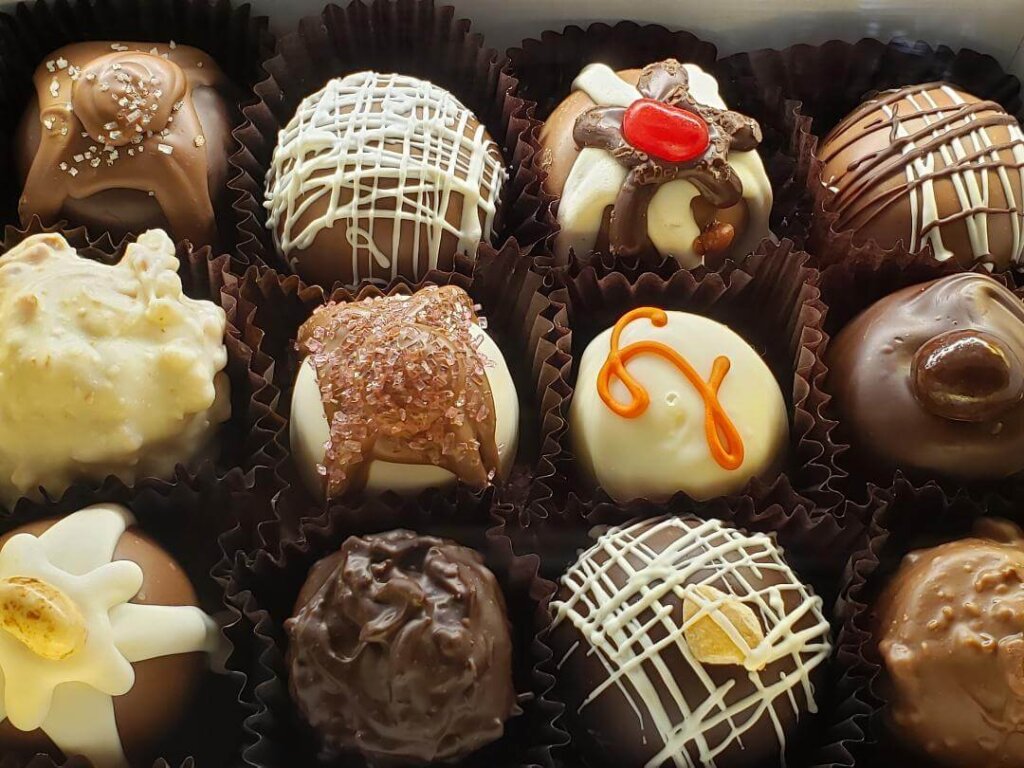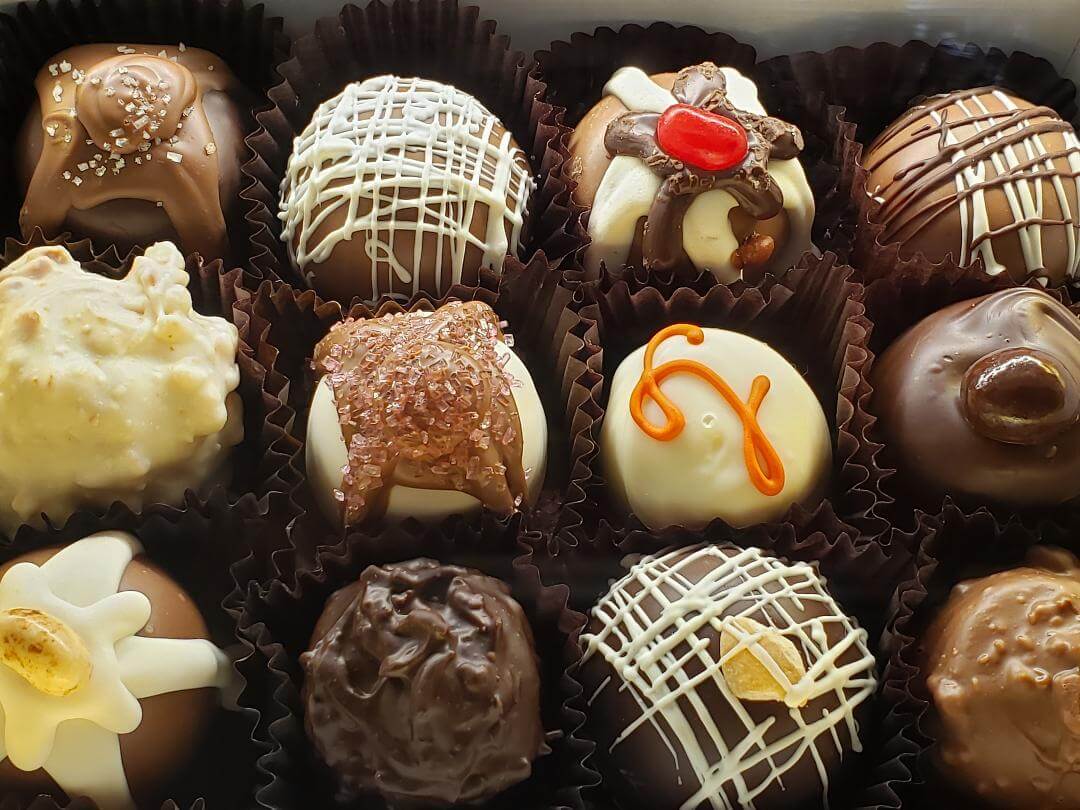 What was your inspiration to open an old fashioned candy store in SLO County?
My husband and I have been long time members of the community and we wanted to invest locally. I have a background in business development and marketing and my husband has been a faculty member at Cal Poly for over 28 years. Being a local business, we invest our efforts in the community on several levels. We purchase, hire, bank, invest, work and live locally. We are unique in that we carry a large variety of candy and treats to please different tastes, all under one roof.
Any plans for Halloween this year?
Yes! A little sweetness covers a multitude of hardships. This year's halloween celebrations are going to be different but that doesn't mean that we cannot celebrate. So we decided to find a way for the local community to celebrate safely. So we are doing "trick or treat" at the store throughout the whole month of October and through Nov 9. Customers simply sign up through our website www.slosweets.com and then come into the store to receive their free candy. No purchase necessary. Just a small way for us to celebrate safely with our community.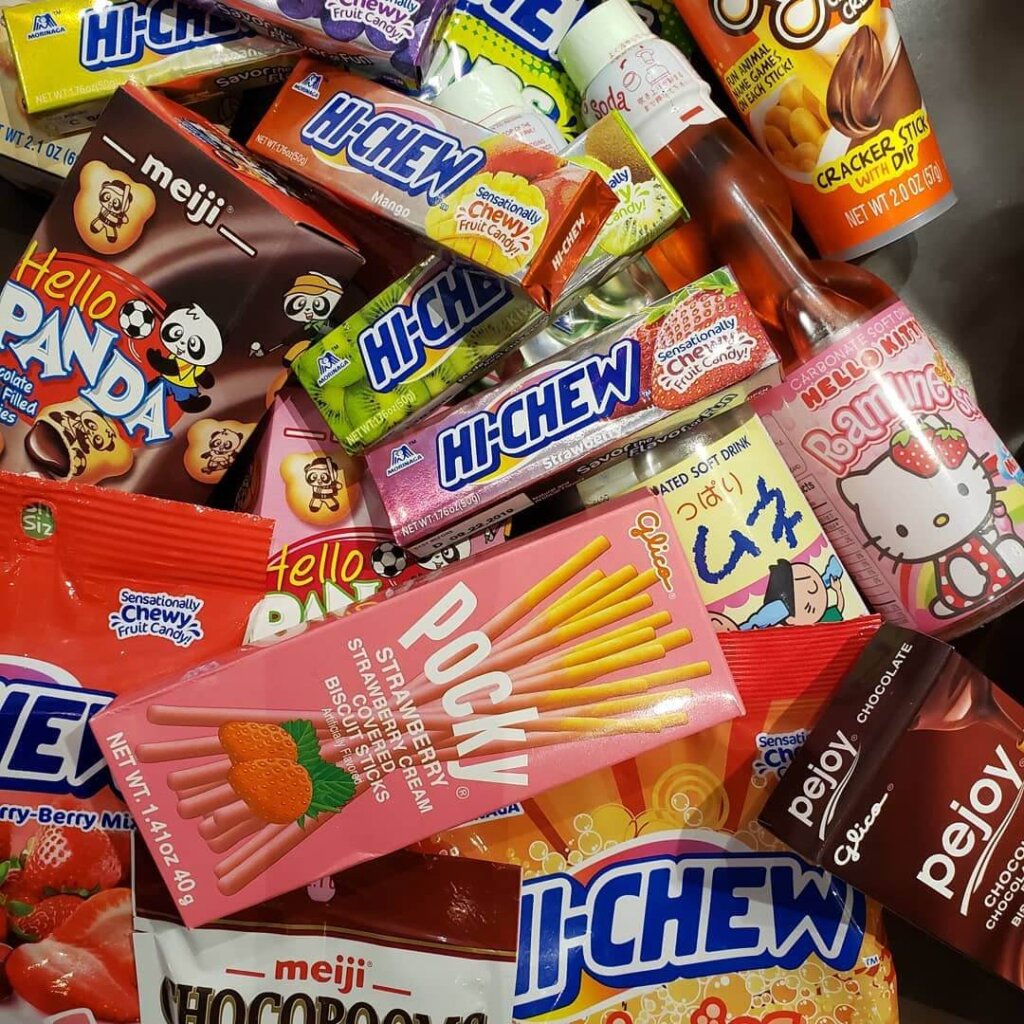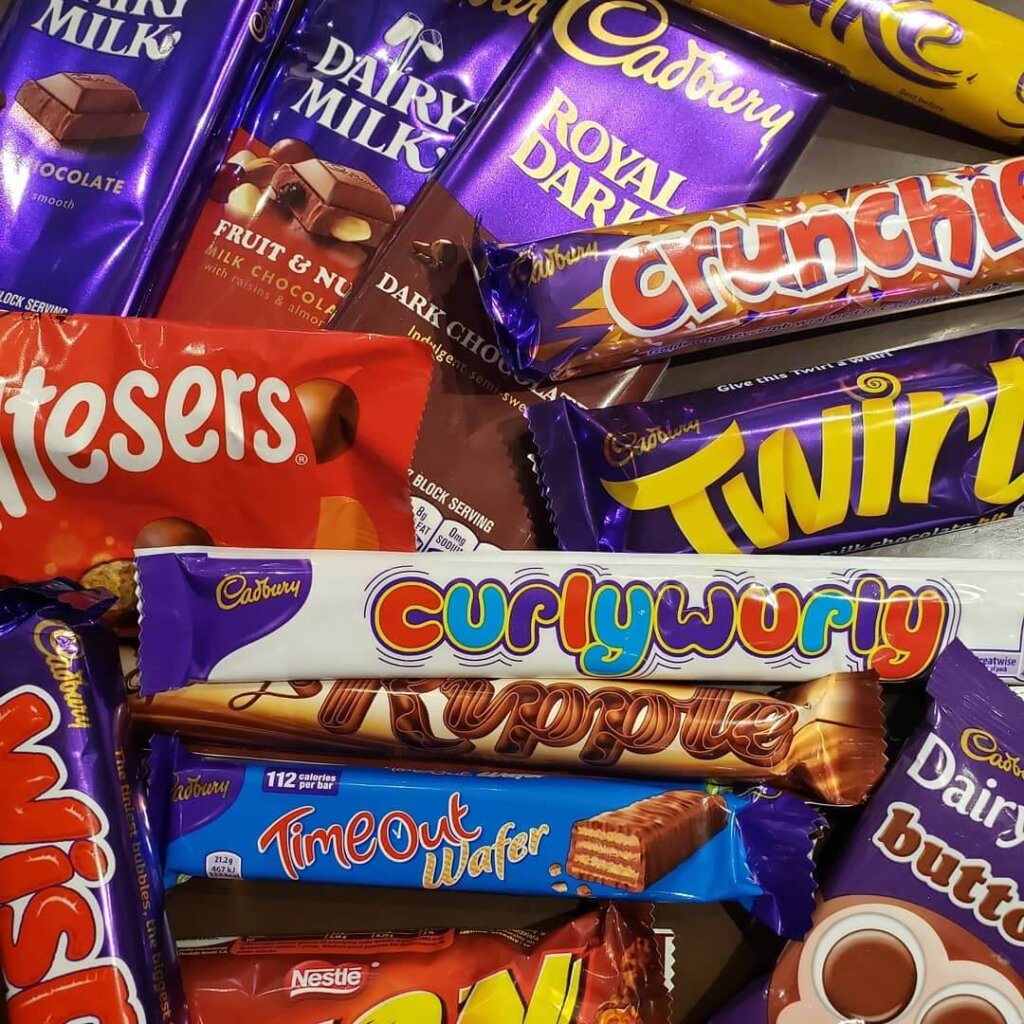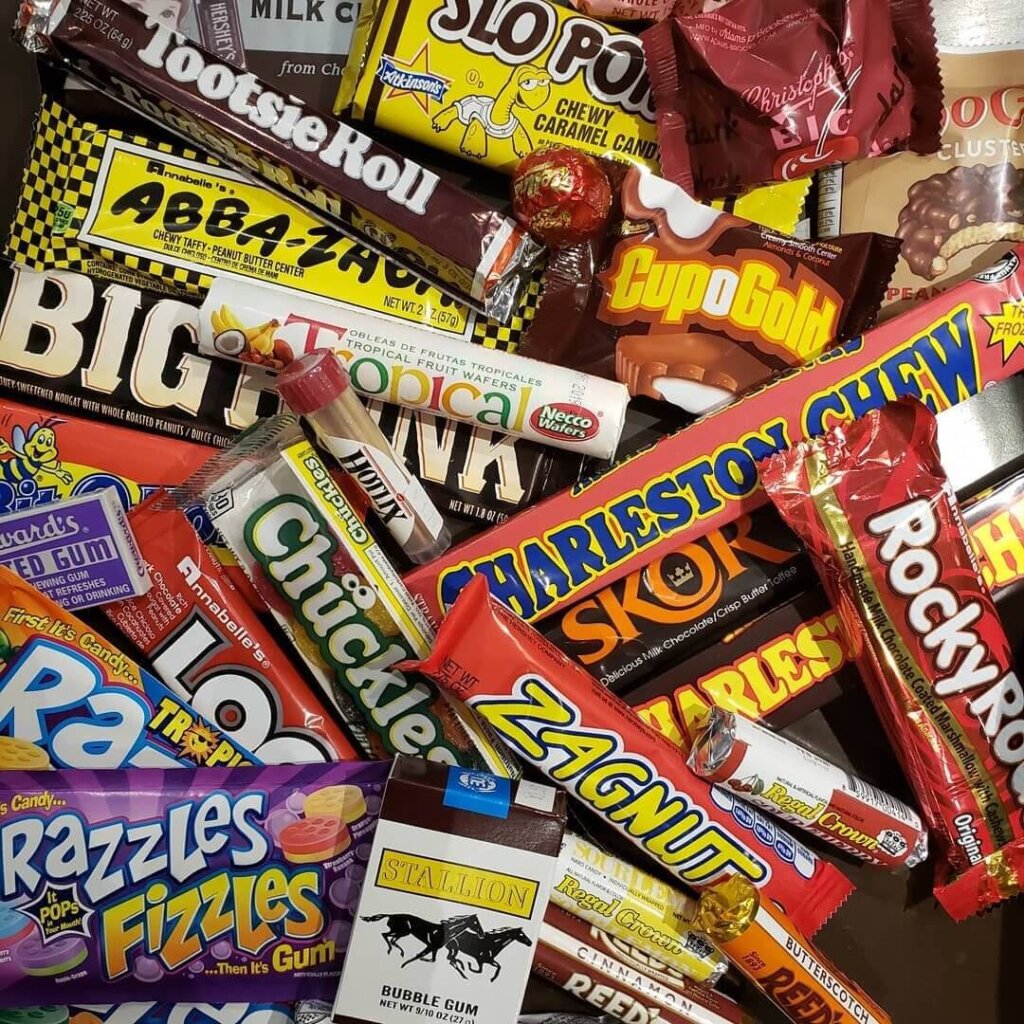 How have SLO Sweets altered operations during COVID?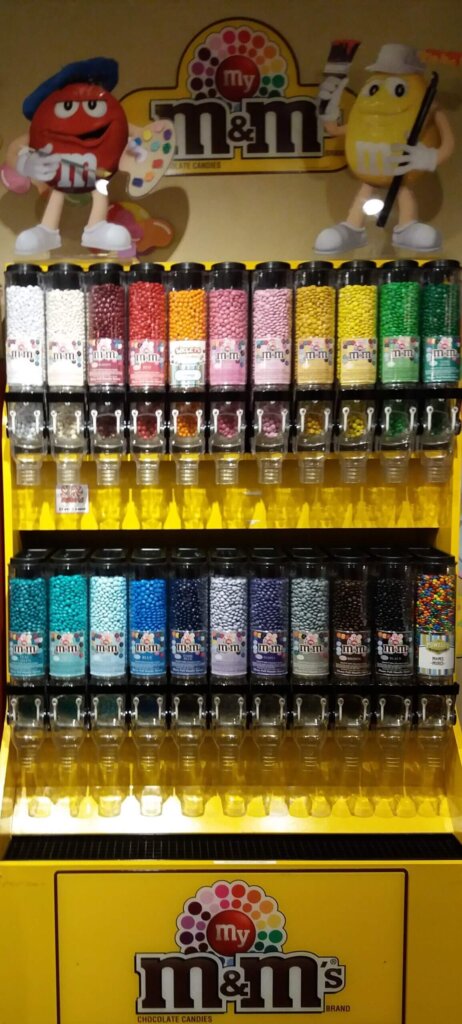 We are continually monitoring and following the CDC and local health department guidelines of social distancing, wearing facial covering, continual sanitizing of touch surfaces and so. In addition all candy and treats are packaged and sealed so that we reduce any cross contamination.
In addition we have expanded our services to include online order, curbside pickups, delivery in addition to in-store shopping. This is an exciting addition for us to be able to bring the treats right to our customers door steps.
You started giving teachers candy certificates to motivate students during online instruction. Have you heard feedback on how that's going?
Being a local business, we are more in tune with and able to respond to local needs. My husband and I are strong supporters of education and teachers and we wanted our business to reflect that. We have always had programs with local schools and teachers through our candy redemption sponsorship for years. Little did we know that this would play a bigger role during the current COVID pandemic. Teachers have been thankful for our program and utilize it to motivate and reward students.
One last question… In your words, why should our community shop local?
When I spend my dollars locally, I am supporting a local business that in turn is able to pay their staff who live locally and pay local taxes. Local taxes provide for our roads, schools, fire and police services. The local payroll helps support families that live here. There is a trickle effect that touches various aspects that make up a community.