Art Central is more than just an arts supply store, it's also a gallery, a classroom and a place for artists of all walks of life to come together. Longtime employee and a talented artist herself, Shauna Jellison, has worked alongside owner Etty Pacifico since 2013. We sat down with Shauna to hear how the shop celebrated a decade in business, what sets the SLO art community apart, and how Art Central supports art students across the County. 

Congrats on 10 years of business! How did the shop celebrate?
This year was unusual (although hearing that seems to be getting more and more usual). We decided to safely celebrate our 10th anniversary by hosting a sale all month long instead of a one-day event. We also tried our best to celebrate virtually as well by working with local artists and brand ambassadors to take over our Instagram account and demonstrate our products in live video demos throughout the month of February! Those videos are still up on our Instagram page @artcentralslo if you are inclined to learn more about the products we carry. 
During normal times, we celebrate with a one-day event where we host a huge sale, many of our dearest customers line up around our building for a chance to win one of our goodie bags. They're also able to try new products at our play stations and participate in demos with local artists all day long.
What is the biggest change you've seen during your time at Art Central? 
Since I first landed my job with Art Central, I have seen SO much growth, from increasing our inventory to suit our customers needs, to creating an online presence, to selling kits for college classes, to then shipping those kits internationally for students that were quarantined.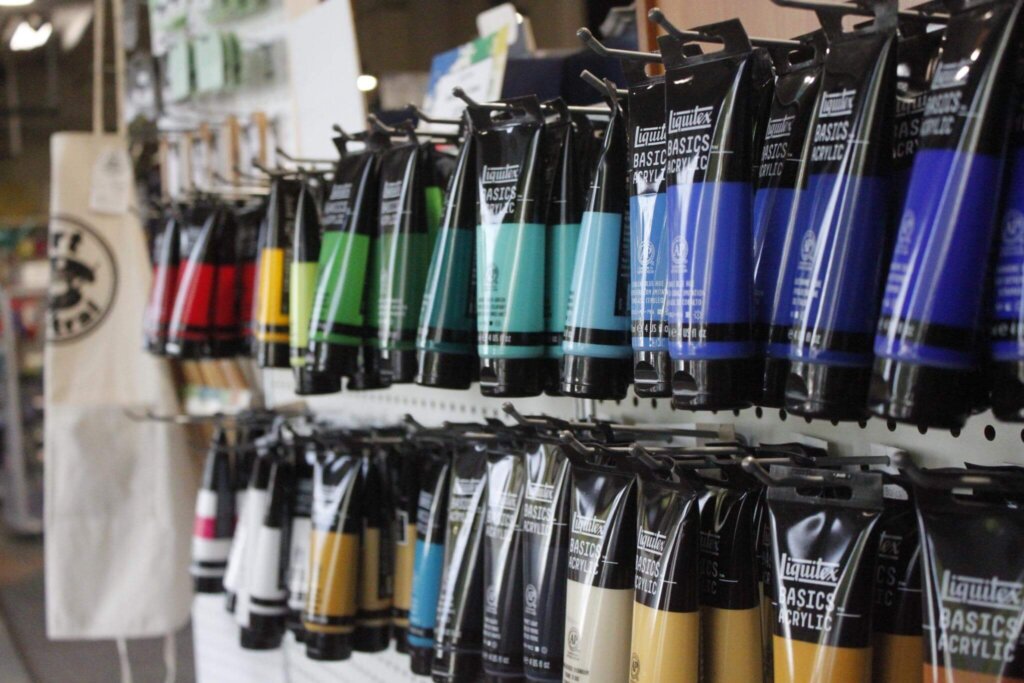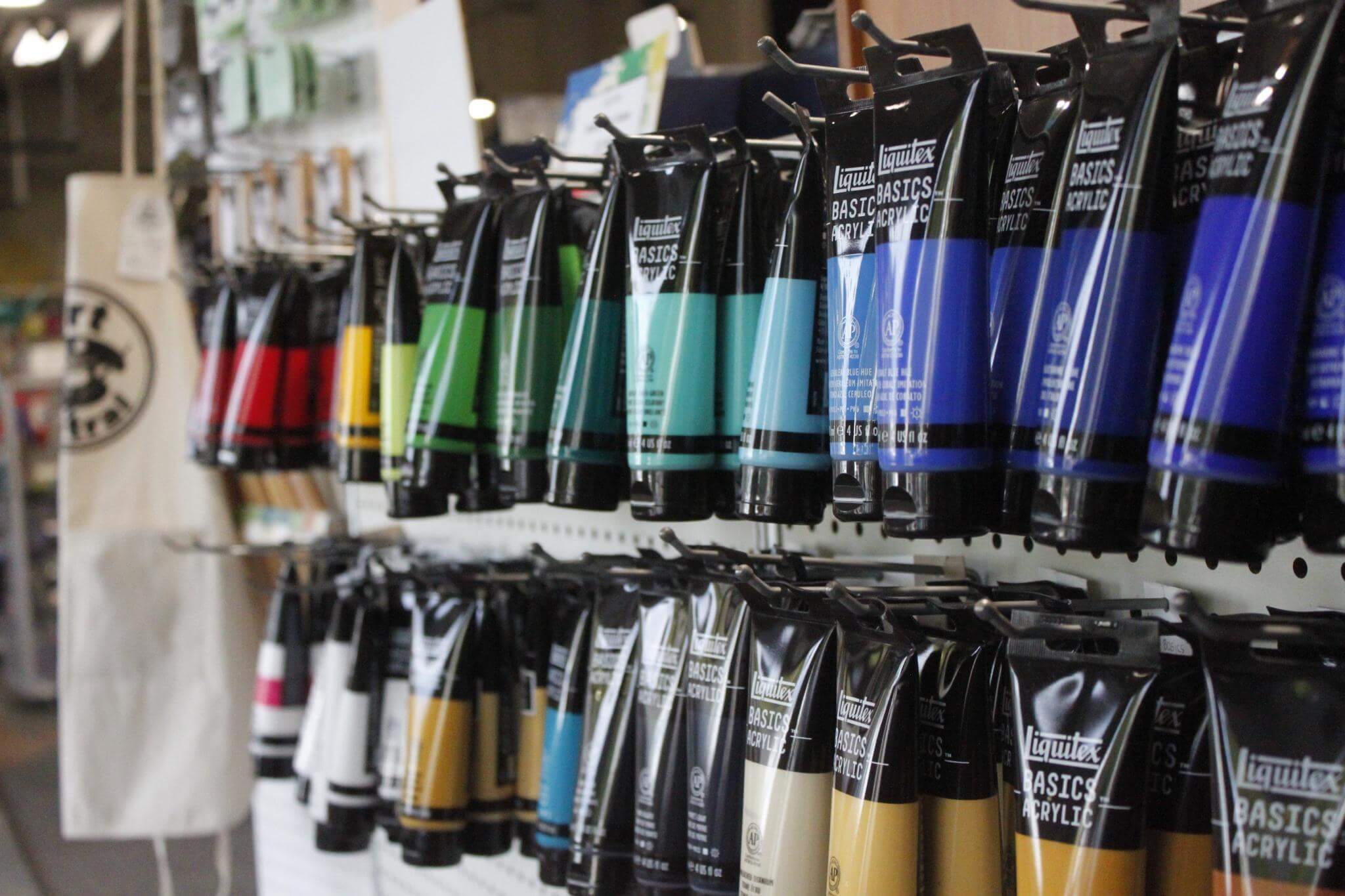 What are some of the ways you work with schools in the area to support art students?
Good timing for this question! Our annual fundraiser sale is one of our best ways we are able to give back to local education by funding scholarships for high school students that are planning on continuing their art education into college. At the end of the sale, all leftover items that are not sold, we donate to local schools by allowing local teachers to come in and take what they need. We also do offer local students and teachers discounts on our supplies everyday!
What is a project you're currently working on?
Currently we are working on our annual fundraiser "Garage Sale", where local artists generously donated gently used art supplies. All proceeds go towards creating scholarships through Morro Bay Art Association for graduating local high school students continuing their art studies in college (excited to say we have already raised enough to give 7 scholarships this year)!
Personally though, I have been diving deep into leather work and welding and have been juggling my time between building roll cages for race cars, making custom leather dog collars and so much more. I always strive to keep learning and growing as a creator and as a person. I studied Fine Art at Cal Poly which is what led me to Art Central back in 2013, helping customers navigate their projects has also in return helped me navigate my own on many occasions.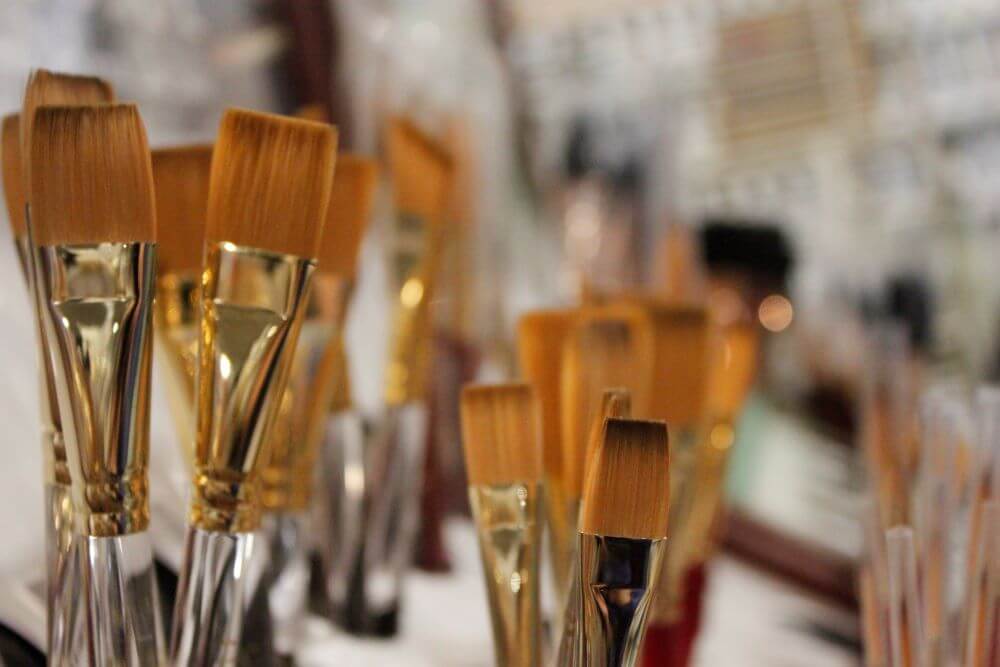 Any favorite local artists?
Too many to list, but a few are our talented gallery artists! Our gallery artists include Flo Bartell, Chet Amyx, Guyla Amyx, Cheryl Strahl, Ellen Jewett, Jan French, Ardella Swanberg, Eileen Braun, and Jan Swarbrick. 
One piece of advice every aspiring artist should know?
Don't be afraid to fail and keep trying. It's easy to stick with what you know, it's harder to try something new and put the energy into really understanding and growing with whatever medium you're trying. For me, the key to art is to find passion in whatever it is you are creating so you can really push yourself to learn and grow with each project.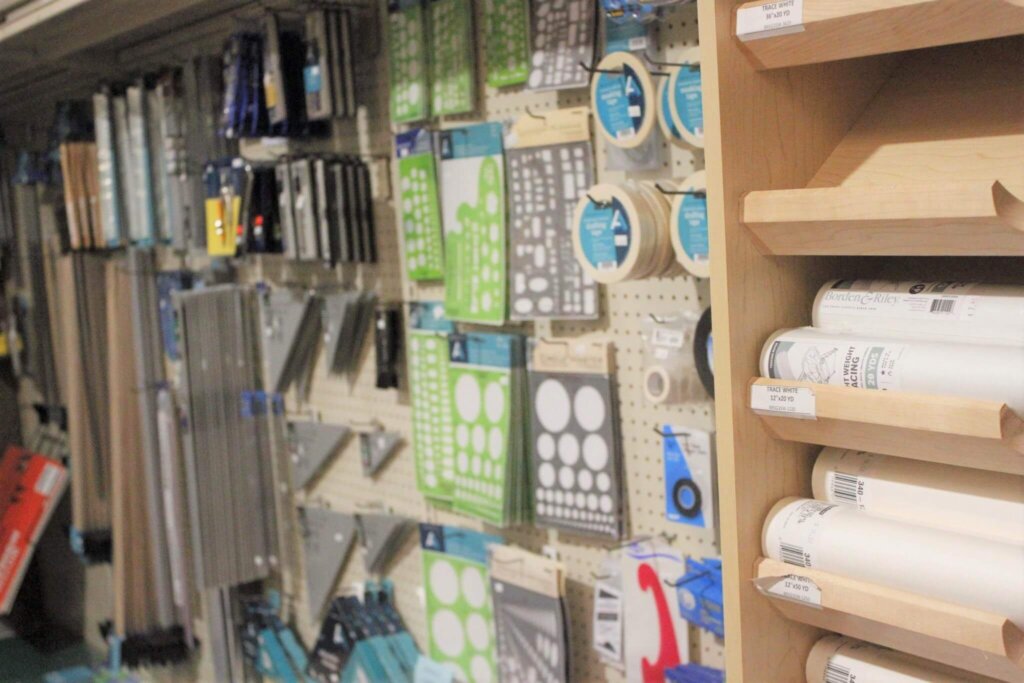 One last question…why should our community shop local?
Easy. We are here to help YOU, we care about each of your projects and what suits you. We are all artists and happy to share our knowledge to help you find what works best for you.
We are so thankful that our local artists support us and we try our best to do whatever we can do to support them. We are a close knit community and we are lucky to have so much talent and art appreciation in SLO.