Get a taste of what makes SLO so special at Lower Broad Street and Orcutt Road. Minutes from the freeway and surrounded by designated open space and charming neighborhoods, LoBro is a local's destination that offers outdoor recreation, restaurants, and craft brews. LoBro has close access to trails, Sinsheimer Park, and many must-try staple SLO businesses. Hop on your bike and cruise the Railroad Safety trail all the way to this hip neighborhood and discover the top reasons why LoBro should definitely be on your itinerary.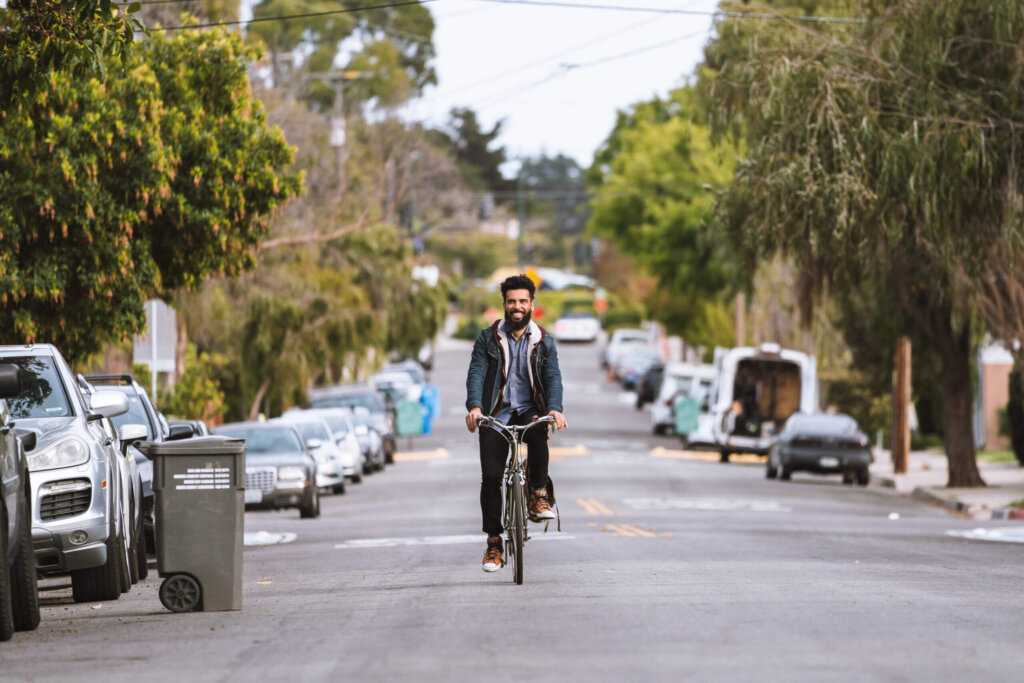 Drink Local
Whether you are passing through or looking for a post-hike reward, LoBro has a wide range of options for those seeking thirst-quenching hydration. With multiple breweries, three cider houses, a winery, and a handful of cafes, LoBro is a secret treasure for drink aficionados visiting the Central Coast.
Start the day with a homemade baked good from Blackhorse Espresso and Bakery, or a peanut butter and honey latte at Lucy's Coffee Company. Both coffee shops are bright and welcoming with lots of seating and thoughtful menus. 
Feeling thirsty for fresh cider? Enjoy a glass of dry cider on the shaded outdoor patios from SLO Cider Company, or Two Broads Ciderhouse. Both are located just a short walk away from each other, making it almost too easy to visit both in one day.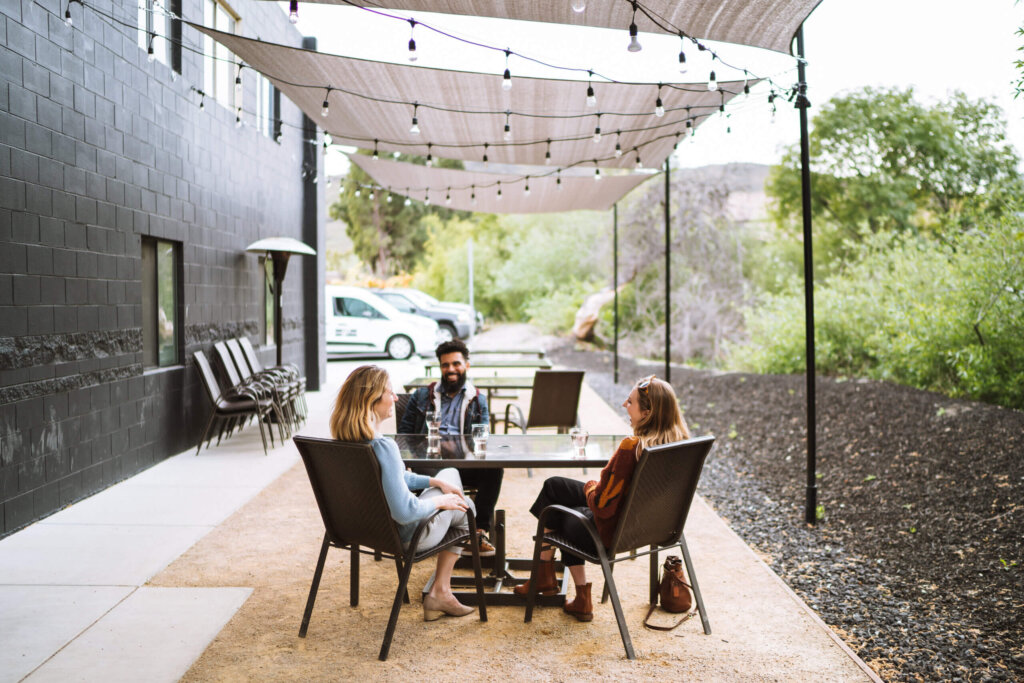 Make it a lazy Sunday (or Saturday…or both) with a seasonal brunch menu and a flight of mimosas at Taste! Craft Eatery. With an extensive list of brunch specials and curated cocktails, Taste! Craft Eatery also offers a unique, crafted menu of small bites, salads, and sliders making it a perfect location for groups.
A craft brewery epicenter, LoBro is serving good times by the pint. Raise a toast to a few pints with a side of live music at Bang the Drum Brewery. If you like authentic German beer and homemade food, then we highly recommend Beda's Biergarten. Prost!
Dine Local
When you're looking for local food on the Central Coast, there's no need to go further than LoBro. Packed with diverse restaurants and local eateries, it's a go-to area where you can always find something that fits your taste.
A huge advantage to Central Coast adventures is the endless options of locally sourced food and produce. Shopping and eating local is made simple at the SLO Natural Foods Co-Op, which is open to the public and co-op members. Discover fresh, organic produce, meat, and unique snacks, perfect for gifts – or just treats to enjoy all for yourself.
Comfort food is calling in LoBro. Grab a homemade burger and rich milkshake at Cool Cat Cafe, the 50s style, family-owned diner, or indulge yourself in freshly made Italian food at Nucci's Pizzeria.
For those seeking a little homemade spice, we recommend classic locally-owned favorites such as Thai Boat, Shalimar Indian Food, and Efren's Mexican Restaurant.
Get Outside
LoBro is a must-stop spot for those seeking fresh air and local-approved outdoor adventures. With everything in such close proximity, you can get a full day's worth of movement and play all within the immediate vicinity.
For a short and sweet hike complete with 360-degree views, head to iconic Terrace Hill. With a .8-mile route, this trail is welcoming to hikers of all kinds seeking views of San Luis Obispo. Pack a picnic, bring a book, and make it a date!
South Hills Open Space is perfect for a fresh air escape conveniently located in the middle of town. Open year-round, this nature conservation space has short trails available for hiking and mountain biking. Famous for an abundance of sunshine and clear days, San Luis Obispo is the ultimate stop for golden hour views as far as the eye can see.
Tap into your competitive side at nearby Sinsheimer Park. From disc golf to ball fields to playgrounds, this park is a local favorite for a pickup game or a stroll along the walking trail. Plan ahead and reserve your spot for a splash at the large public swimming pool, or a few rounds of volleyball and tennis at the courts.
Get outside of your comfort zone and head to The Pad Climbing Gym for some vertical fun. With daily passes and monthly memberships, The Pad offers bouldering, top-rope climbing yoga classes, and a dedicated weight room.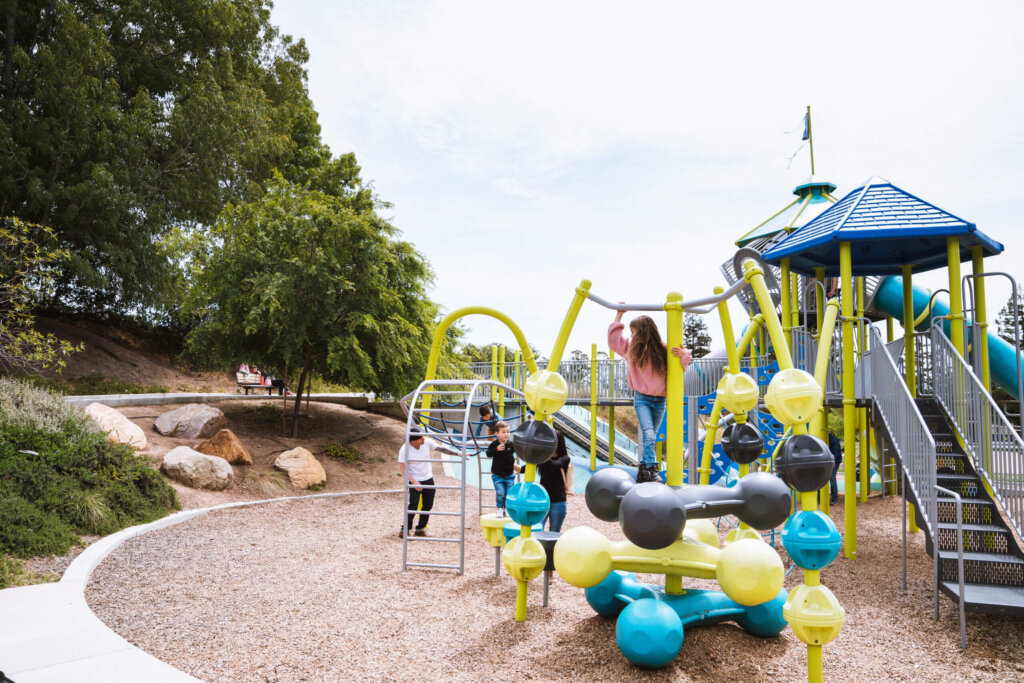 Discover LoBro
Located at Broad Street and Orcutt Road, LoBro has many amazing restaurants and businesses, check them out in our LoBro Neighborhood Map.