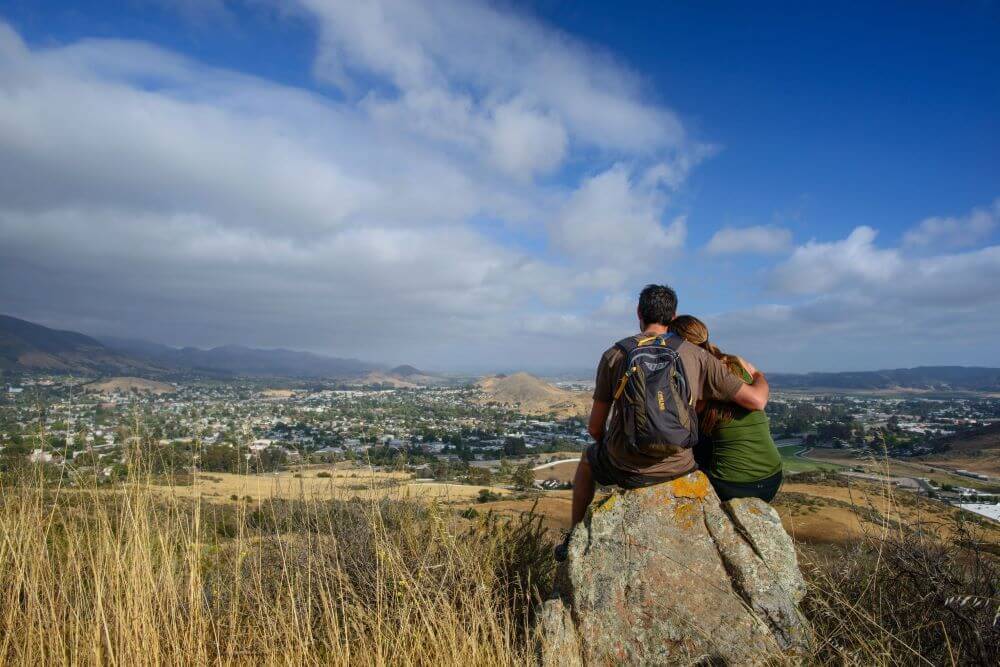 By definition, the future holds uncertainty, but one thing that is for certain: a better future hinges on our ability to pull together as one to help solve the climate crisis in every way we possibly can. 
It's for this reason that San Luis Obispo has committed to some ambitious climate goals for the next decade with the aim of having a carbon-neutral city by the year 2035. You see, we dream of a greener, brighter future for SLO, just like you do. Achieving carbon neutrality can not only help Central Coast residents live healthier, more productive lives, but also keep our area a must-see for visitors for generations to come. 
Over the years, SLO residents have been consistent in what they consider a top priority: climate action. In response, the City created the plan, which includes the goal of planting 10,000 trees around the city by 2035. The City's Climate Action Plan is an ambitious one, and it will require dedication and action on the part of residents and visitors alike for it to succeed. 
How You Can Travel & Support Sustainability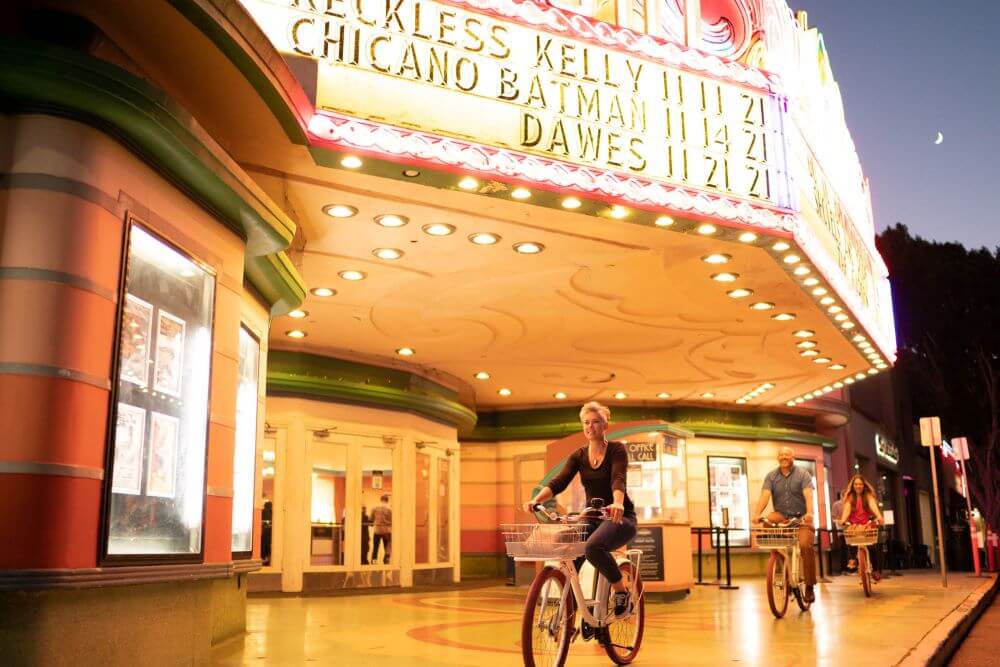 Visitors to SLO will play a major role in these efforts. Think about it: as part-time residents in the place we call home year-round, visitors can help keep the area clean, responsible and sustainable for future visitors to the Central Coast. It's just another way that you can live the SLO life. 
And we've made it easier for travelers to support sustainability. The SLO TBID, the organization behind Visit SLO, has committed one percent of its revenue from hotel fees to planting trees with EcoSLO throughout the city. That's right. Each hotel stay helps fund the planting of trees that will soon dot the SLO landscape. By planting trees, we're helping to create a city with cleaner air, cleaner water and a more biodiverse habitat for the future.
Get to Know EcoSLO
EcoSLO was founded 50 years ago in reaction to four separate pollution events in the San Luis Obispo Creek area downtown. Students and biologists from Cal Poly came together to form the Environmental Center for San Luis Obispo, better known today at EcoSLO. In the intervening time, EcoSLO has gone on to establish a county-wide recycling program, the ever-important Creeks to Coast Cleanup and, of course, tree planting. The tree planting program has grown to include local volunteers who plant urban-appropriate, climate-friendly trees throughout SLO, many of which are cared for by local residents. These efforts ensure SLO remains the beautiful, sustainable place we've all come to know and love. Volunteer or donate to EcoSLO's important work here. 
Other City of SLO Sustainability Initiatives
Attaining carbon-neutral status over the 14 years will take more than just pledges: it will require action from everyone who visits our fair city and from those who call it home. This city-wide effort extends well past planting trees, with each piece of the puzzle as important as the next. 
From electric car charging stations to updated zoning codes, here are some of the other ways SLO is coming together to fight climate change: 
Creating infrastructure plans that encourage more biking and walking. We aim for 20 percent of transportation to occur on bicycles, 12 percent on transit and 18 percent via walking and carpooling. 

Instituting stronger

single-use plastic regulations

, including straws on request only as well as

hydration stations

at businesses, public places and schools throughout the county.

Increasing solar panel installations on public buildings.

Installing electric car charging stations. 

Conserving hundreds of acres of green space for the future.

Creating a Clean Energy Choice Program to push for carbon-free future developments. 
This is truly one of the most ambitious climate action programs in the nation. We understand that travel connects each of us to the greater world and that eco-friendly travel is a key to providing for a better future in SLO. Stay tuned for more details to come on the EcoSLO and VisitSLO partnership.