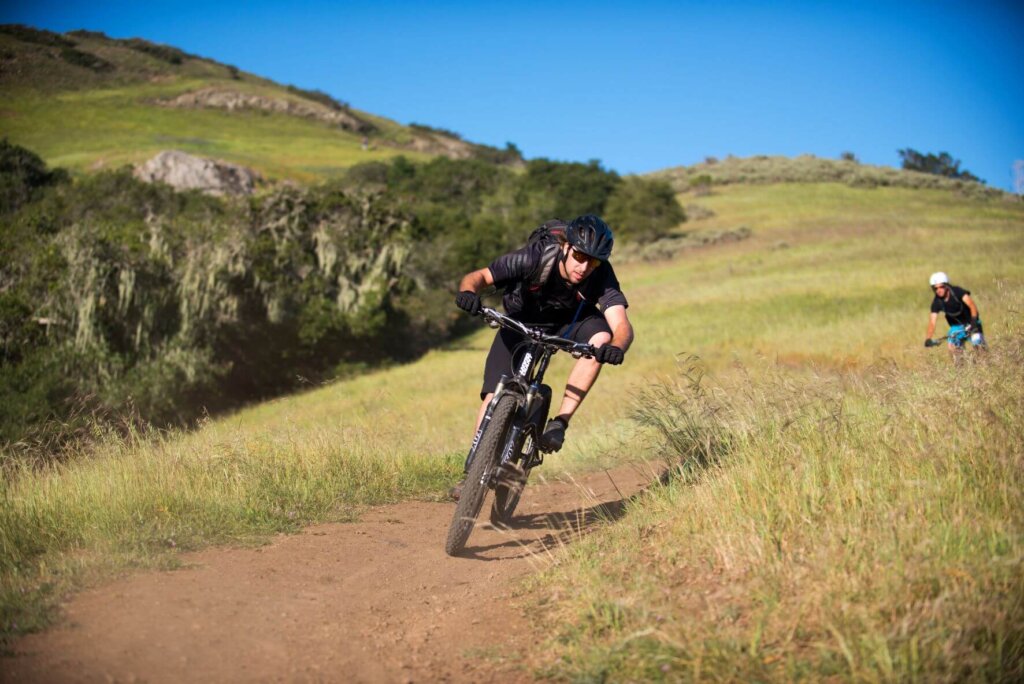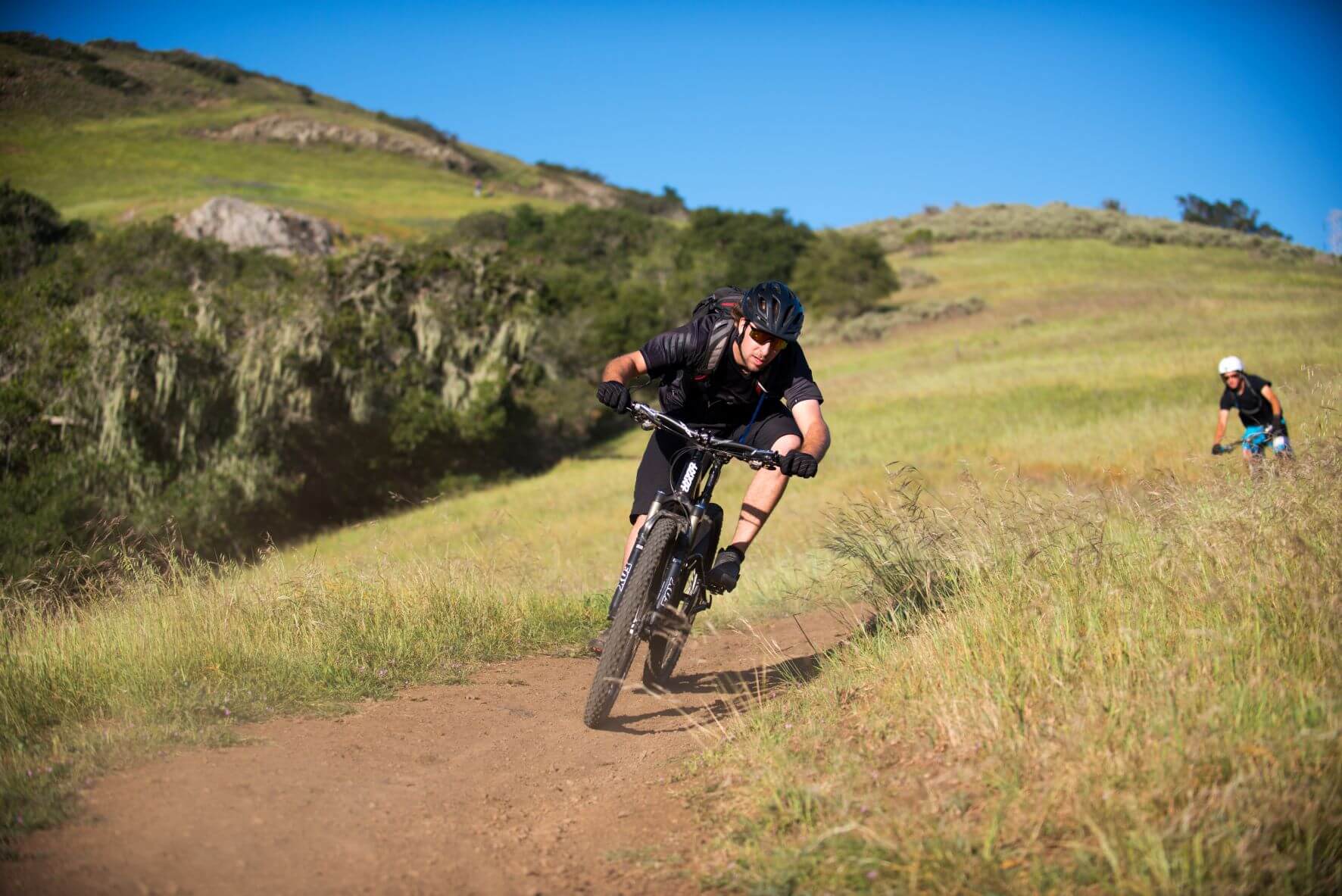 Novelist Margaret Atwood once wrote that "in the spring, at the end of the day, you should smell like dirt." In case you're wondering, she meant that in the best possible way. Spring is the time for getting outside, exploring new trails, kicking up some dust and generally reveling in the longer, sunnier and warmer days. We say it's a real shame to spend this time of year indoors in front of a computer screen, so we've come up with a list of the best sustainable ways to get a little dirty on your next trip to San Luis Obispo.
See the Wildflowers in Bloom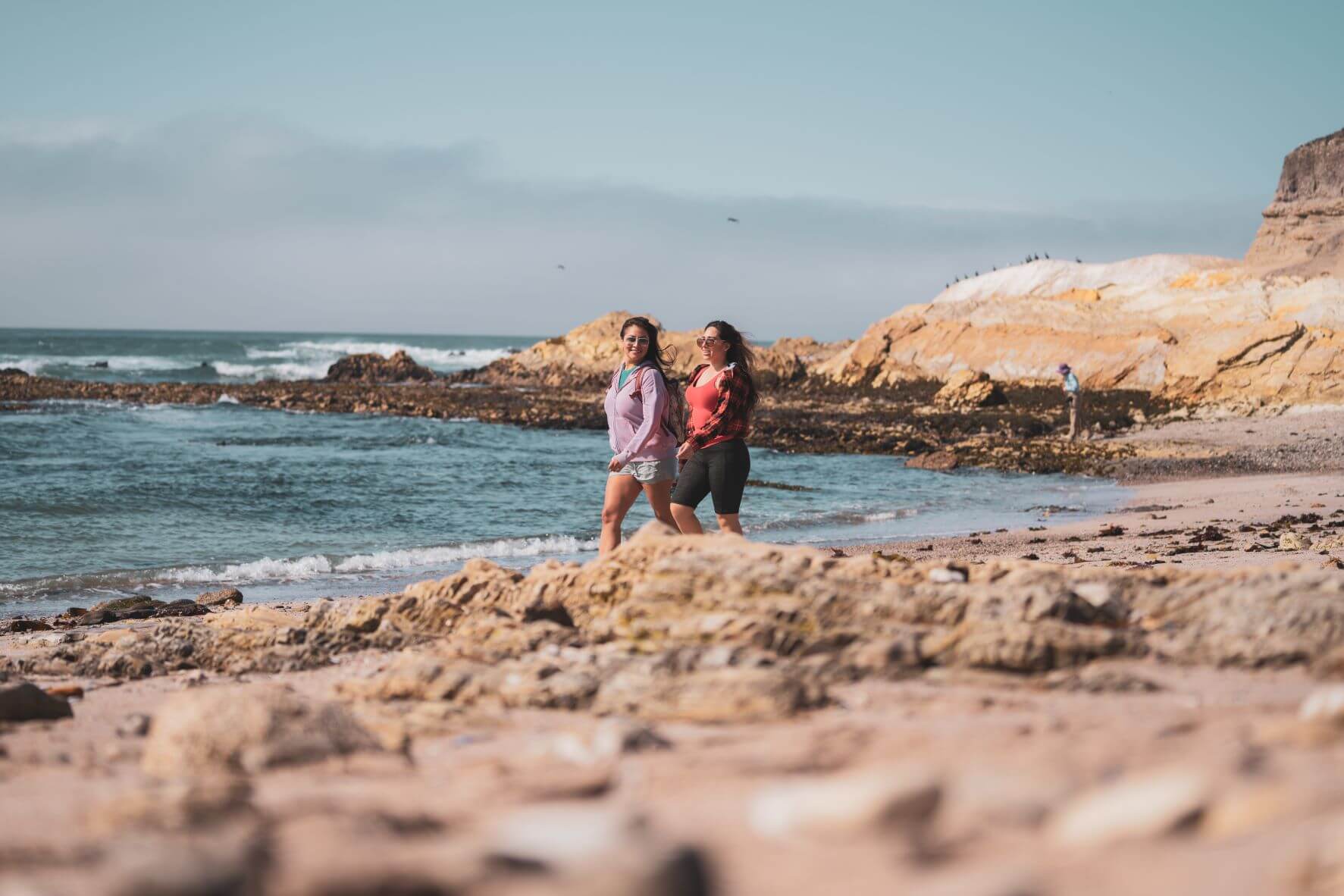 Spring begins with the sight of a patch of green sprouting up from the earth, reaching with all its might to touch the sun. Before you know it, tiny buds develop and quickly blossom into the flowers that add brilliant splashes of color to the hills that blanket the Central Coast. This, friends, is wildflower season in San Luis Obispo and you don't want to miss the annual show Mother Nature puts on. 
So, where to? SLO offers a bounty of spots for witnessing the annual bloom of lupines, orange poppies, goldfields and other wildflowers native to our region.
Consider starting at Carrizo Plain National Monument, where yellow and purple hues dramatically transform the landscape into a spring wonderland. As you might guess from its name, Irish Hills Natural Reserve is the place to see the greener side of spring, but you'll also find plenty of other colors here, with death camas and bush poppies adding vibrancy to the scene. Just south of downtown SLO, Johnson Ranch Open Space offers a wide expanse of grassy knolls covered in golden poppies, lupines and spanish clover. Other areas to visit include Miossi Open Space to see sour grass and shooting stars; Shell Creek Road, Cerro San Luis Obispo and others we've outlined in our guide to seeing the spring bloom.
Go for a SLO Hike
As the temperatures heat up, so does the activity on area hiking trails. This might be the best way to spend some quality time with nature, and we urge you to do so in a responsible, sustainable manner that will keep our area beautiful for generations to come. As you hike the following areas to see the wildflowers, remember to pack your trash out, avoid picking or stepping on the flowers and generally leave the area the way you'd like to find it on your next visit!
Cerro San Luis:

Also known as Madonna Mountain, this four-mile round trip offers 1,000 feet of elevation gain and incredible panoramic views of the city. A shorter hike is only 1.9 miles and takes you to the "M" painted on the hill.

Terrace Hill:

Hike this short mile to a scenic overlook without even leaving the city limits. Perfect for a quick morning warmup or to watch the sun setting over the abundant hills of wildflowers.

Montana de Oro: Not generally crowded, this hike is popular with those looking for elevation gain (1,275 feet over 2 of the 3.7 miles of the trail). Not into big hills? Check out Spooner's Cove for beach access or the Bluff Trail for a more level-headed experience!

Johnson Ranch Open Space:

This trail offers a 3.7-mile loop and 200 feet of elevation change, making it perfect for hikers of all abilities. Find the trail between SLO and Pismo Beach on Highway 101.

SLO Biking Trails
Speaking of dirt, mountain biking is one of the most effective ways to kick a little bit of it up this spring. For that, the hills of SLO are ready and willing to indulge you, all day long.
Hop into the saddle, clip in and get ready for the ride of your life on these trails:
Cerro Alto Trail:

Climb 1,600 feet into the hills and descend 2,868 feet of singletrack on loose, dry ground that rarely gets wet. It's a beautiful countryside ride.

Cuesta Pass:

Found in the Los Padres National Forest not too far from Cal Poly, a variety of riding conditions greets riders. Wildlife and roaming cattle are also likely to greet you, as well!

Cerro San Luis Natural Reserve:

Home to hiking and biking trails, Cerro San Luis offers spectacular views of downtown, the nearby Irish Hills and Edna Valley. Several trails offer a variety of climbs and terrain levels.
Looking for a slower pace? You can also bike the city to see a glimpse into the area's history and check out flowers blooming in town. See more top spots for mountain biking around SLO.

A Commitment to Sustainability
However you enjoy your time in SLO, we encourage you to do so sustainably. In recent years, our community has made a strong commitment to the environment, with the ultimate goal of becoming carbon neutral by 2035. From our Keys to Trees hotel program to our Coast to Creeks Cleanup efforts and our partnership with Eco SLO, there are many ways visitors can contribute to our mission. Learn more about them here.
Ready to visit? Check out more ways to live the SLO Life and don't forget to tag @ShareSLO on social media to share your photos with us!