Green hills, box stores, and all the shopping essentials. Madonna & Los Osos Valley Road is a very active part of SLO. Here is where you will find central access to Laguna Lake Park, the Irish Hills, and Cerro San Luis.
For those seeking fresh air, this part of town provides great access to trails and open space. Laguna Lake is along the bike path and has a disc golf course and off-leash dog park, in addition to the Cerro San Luis Trailhead.
For those seeking rolling green views, access one of the Irish Springs trailheads behind the Costco Gas Station. Take LOVR West, and you will get the full SLO farm town feel as you pass cattle ranches, farms, and avocado orchards.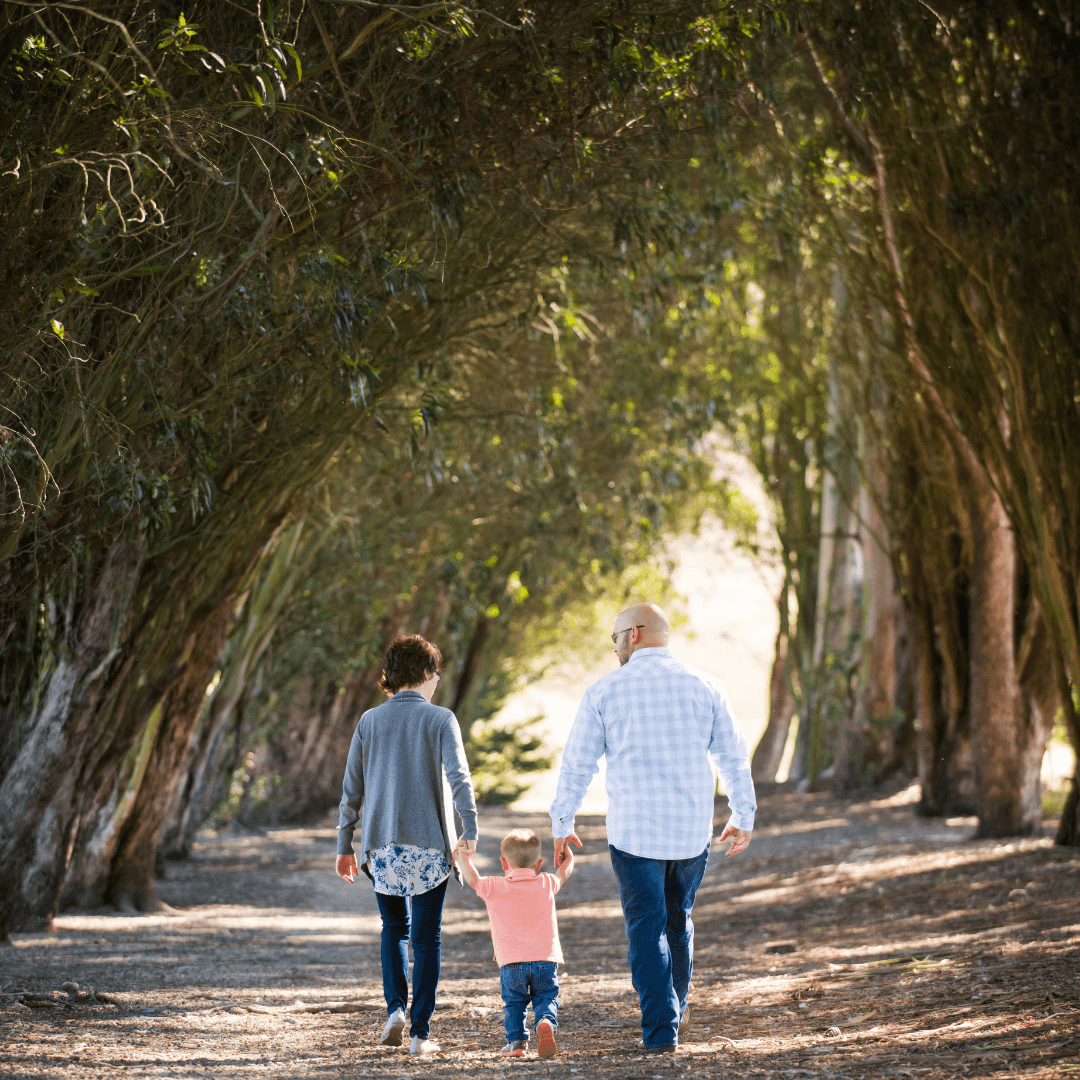 Outdoors & Recreation
Craving a little mental break to slow down, breathe and feel the California sun on your skin? Whether you just need a breath of fresh air, want to tackle a rewarding hike, or picture yourself sitting back at a scenic picnic, Madonna & LOVR has an abundance of greenery and nature to remedy a busy lifestyle.
Find peace and tranquility at Laguna Lake Park, a two-mile loop surrounding the expansive Laguna Lake with views of Cerro San Luis. Trails around this large open space are dog-friendly, and it is complete with an off-leash dog park, making it great for the entire family – including your furry friends. Laguna Lake also features a disc golf course, hiking trails and a built-in exercise course. Bring your cameras – this area is known for its magnificent wildflower bloom in springtime.
For those interested in a day-long adventure on foot or bike, the Irish Hills Natural Reserve is a 720-acre area featuring over 8 miles of trails. The rocky, serpentine landscape contains chaparral, oak, grasslands, and riparian habitats to enjoy along the way.
Madonna & LOVR is also the portal to Montaña de Oro, an iconic California State Park that is worth a visit. It boasts 8,000 acres of shoreline cliffs, sandy beaches, dunes, coastal plains, streams, cascading hills, and a must-do hike, Valencia Peak. Just a quick 15 minutes outside of San Luis Obispo, Montaña de Oro is highly recommended for a sunny, crisp morning hike or mountain bike ride.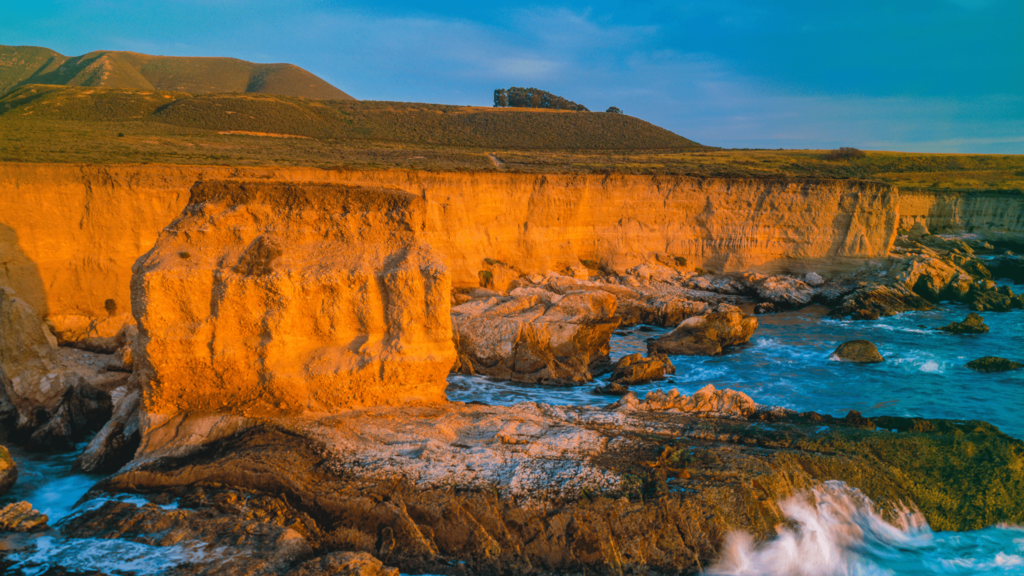 Hungry in Laguna
After a day of exploring and adventuring, Madonna & LOVR is a one-stop neighborhood with food choices for all meals (and snack breaks) throughout the day.
To start your day off right, Nautical Bean has a delicious breakfast and custom drinks menu with covered outdoor seating options. With a cup of coffee in hand, your day will be off to a brew-tiful start.
Sushiya is a great family-friendly Japanese & Korean spot with teppan grills, sushi, teriyaki & tempura. The most exciting part of this dining experience is you can put down your chopsticks and pick up the microphone for karaoke. Need a good karaoke song? Country Roads by John Denver is the ultimate crowd-pleaser.
For breakfast, lunch, and dinner, Taco Temple is right off the highway. With fresh & flavorful dishes, friendly customer service, and convenience, this is a great place to go. For those looking for a splash of seafood, we recommend the shrimp tacos.
Laguna Grill is a family-friendly restaurant and sports bar, complete with fresh, housemade burgers and a kids' menu. Giant onion rings, deluxe bloody marys, parmesan brussel sprouts, packed salads, and stacked reubens. Surely, one of these spots piques your interest. Now, it's just a matter of narrowing it down…or not!
Novelty in Laguna
When you drive past San Luis Obispo on the 101, it's difficult not to notice a pink ranch house set in rolling green hills.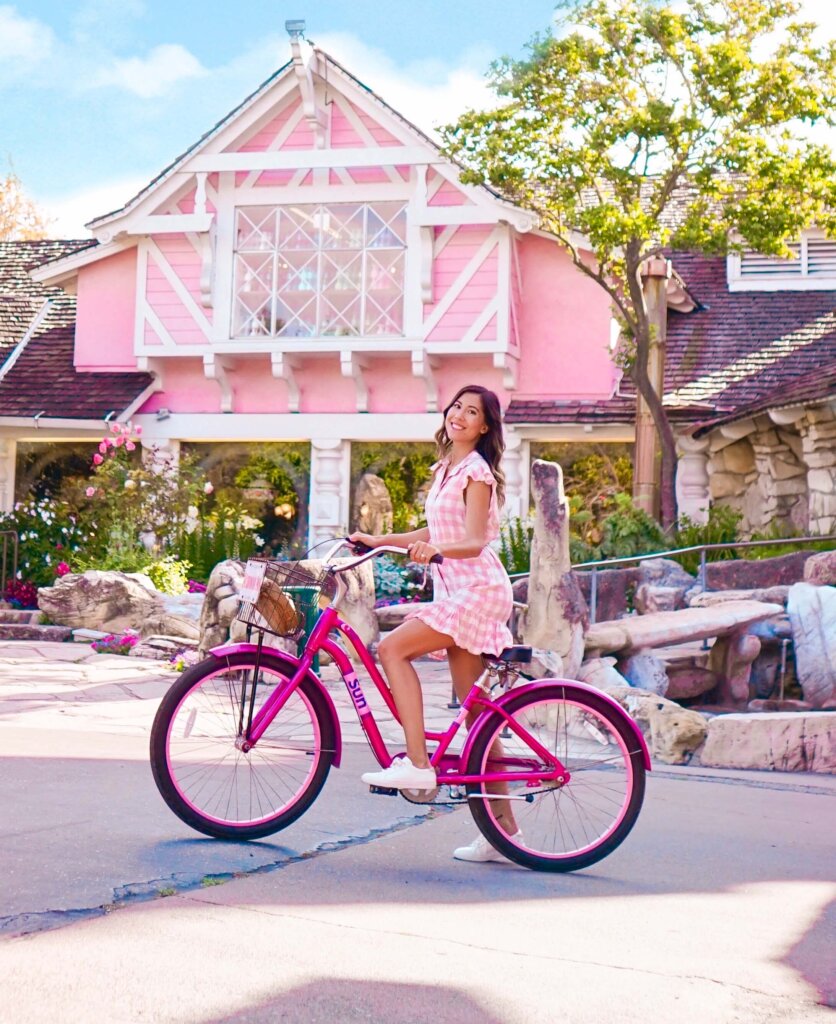 Outside the Madonna Inn along Madonna Inn Bike PathOh, the ever-charming Madonna Inn. This isn't your standard cut-and-paste, side-of-the-highway hotel. This is where you go for true play. Bright, pink, and flowery, the Madonna Inn has a whimsical aesthetic at every turn. Treat yourself to brunch complete with pink layered cake on the weekends or book lodging in one of their various themed rooms. Pro-tip: This place is a hot destination for Mother's Day Brunch.
For those seeking a SLO weekend start, grab fresh produce, honey, and more at the Saturday morning Farmers' Market. From 8 a.m. to 10:45 a.m. in the parking lot outside of Cost Plus World Market. Consider this quaint local market the perfect kickstart to your SLO weekend.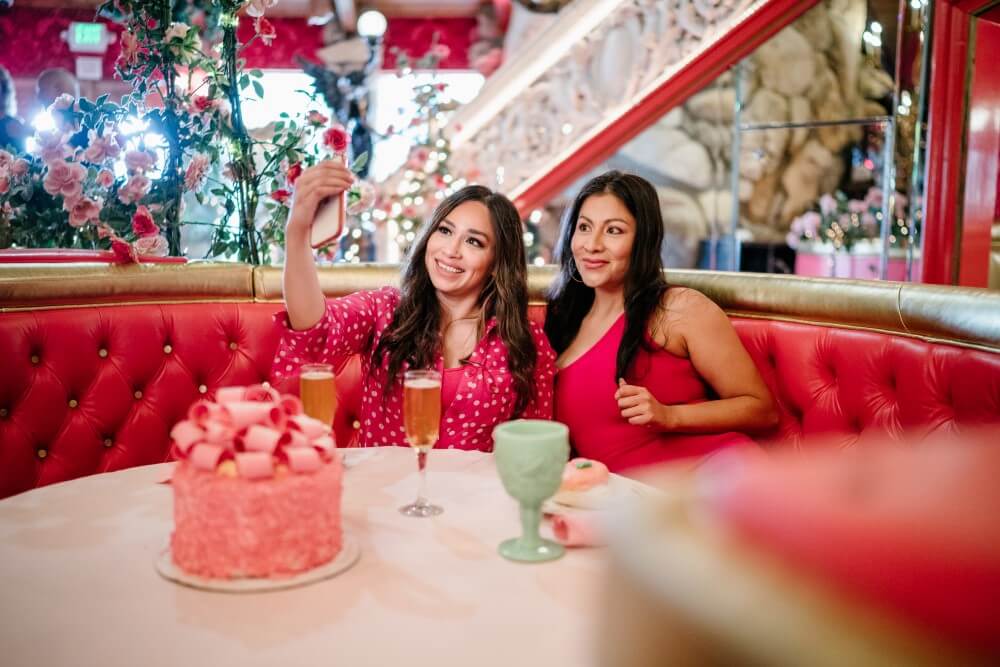 Back to Basics in Laguna
Laguna is an enterprising part of town with newly developed homes, preserved open space, and a huge range of shopping experiences for every need.
Need groceries for your picture-perfect picnic? Forget a basic essential at home? Laguna is home to Costco, Target, Whole Foods, Sprouts, REI, and Grocery Outlet. These fan-favorite chains ensure that you'll have everything you need for a memorable visit to San Luis Obispo.
Planning an epic outdoor adventure? REI on Madonna Road has top-brand gear, clothing and inspiration for camping, climbing, cycling, fitness, hiking, paddling and more. You'll also find a wide range of classes, day tours and events to help you get the most out of being outdoors. Their professional bike shop services will keep you rolling down streets and trails, and the ski and snowboard shop services will tune up your gear for the slopes.
Discover Laguna
Located at Madonna Road and Los Osos Valley Road, Laguna is chock-full of amazing restaurants and businesses with lots of outdoor recreation. Check them out in our Laguna Neighborhood Map.