Come to the Foothill Neighborhood hungry, and you won't be disappointed. For every great adventure-filled destination, there is a wide range of eateries, and San Luis Obispo is no exception. At the foothills of Cuesta Ridge and the Santa Lucia mountains, the Foothill Neighborhood is the gateway to California Polytechnic University of San Luis Obispo, loaded with lots of hot spots for treats and sweets. Go Mustangs!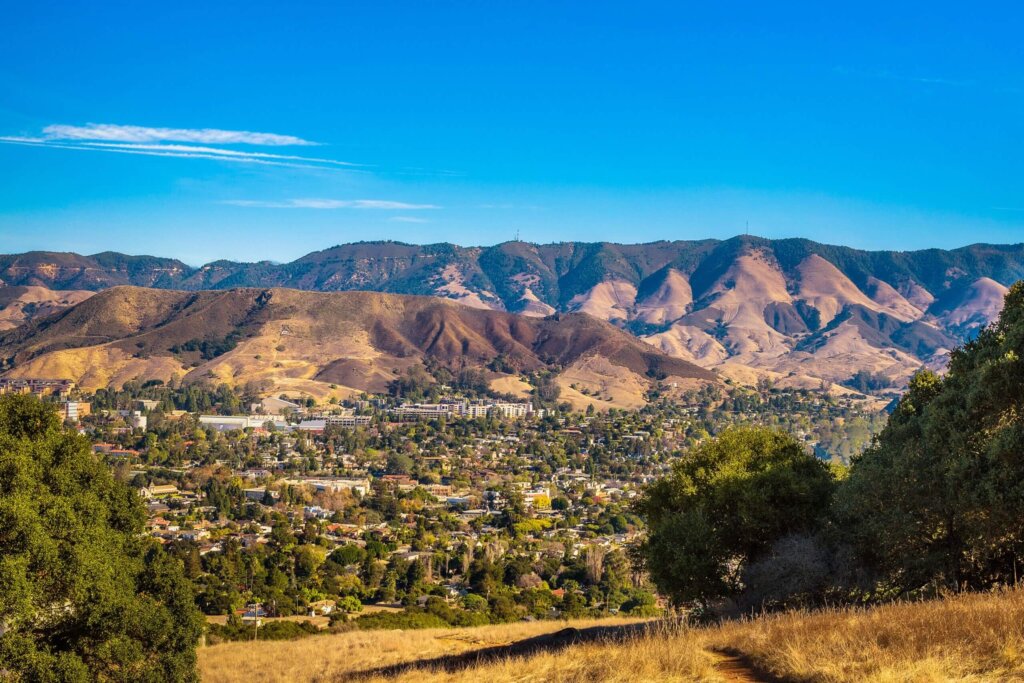 Get Active in Foothill
The Foothill Neighborhood sits along Highway One, a gateway to the coast and surrounding hills of San Luis Obispo. Enjoy the location and convenience of adventuring in Foothill, a destination for trails, gyms, and more.
Take a hike or bike up Cerro San Luis Obispo for 360-degree views of the area. Insider's tip: The "M" on this hillside is not actually for the Cal Poly Mustangs, it's for Mission College Preparatory Catholic High School. The more you know!
For a novel dose of nature in the Cal Poly campus, explore the Poly Canyon Trails where there is an eclectic graveyard of old student architectural projects. You can also visit The "P," a short and steep climb with an amazing view of SLO.
Looking for options that require a little less dirt? Head over to Foothill where there are many gyms and fitness studios.
Grab a day pass and check out Club 24 and Crossfit SLO for heart-pumping workouts. For a stretch and sweat, head to Spark Yoga where they offer a wide range of heated yoga classes with fun music playlists.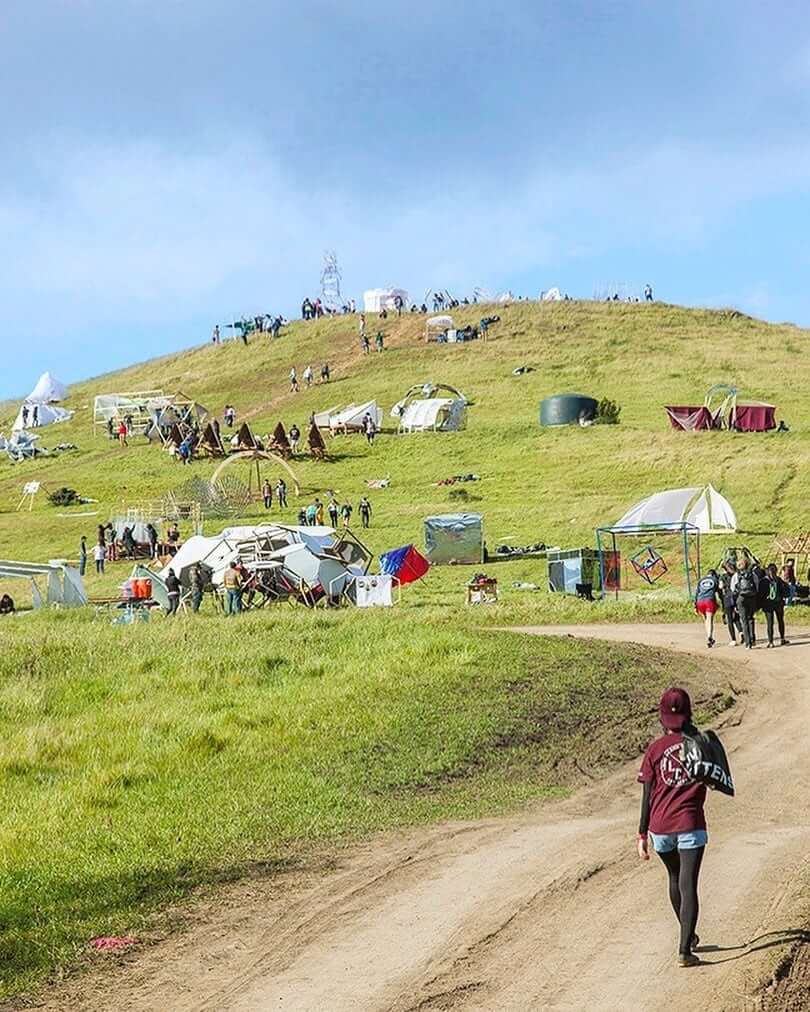 Foothill is for Sandwich Lovers
There, we said it. Foothill has a lot of sandwich options, which deserve their own section. Because a sandwich is technically two pieces of bread on either side of a filling, we included burgers on this list, regardless of where we all stand in the great debate: is a burger a sandwich?
Kona's Deli is known as "the spot" for students and locals alike. Established in 1989, this conveniently located deli uses high-quality cuts and ingredients, offering a big menu of custom sandwiches.
Turn a sandwich run into a complete shopping trip and pick up groceries at one of the few market delis in Foothill. Open since 1941, Lincoln Market & Deli is a classic San Luis Obispo one-stop shop with deluxe sammies and specialty groceries. Down the road are California Fresh Market and Lassens Natural Foods, both offering groceries and convenient grab-and-go meals.
Try out the secret sauce on a brioche bun burger at Milestone Tavern, where they also serve hand-tossed pizza and calzones. Enjoy barbeque smoked meat and burgers from G Brothers, a restaurant and catering service right in the heart of town.
Although SLO is known for its barbeque and locally sourced burgers, there are sandwiches for everyone. For vegan burgers, tacos, and deliciously messy fries, head to Ziggy's.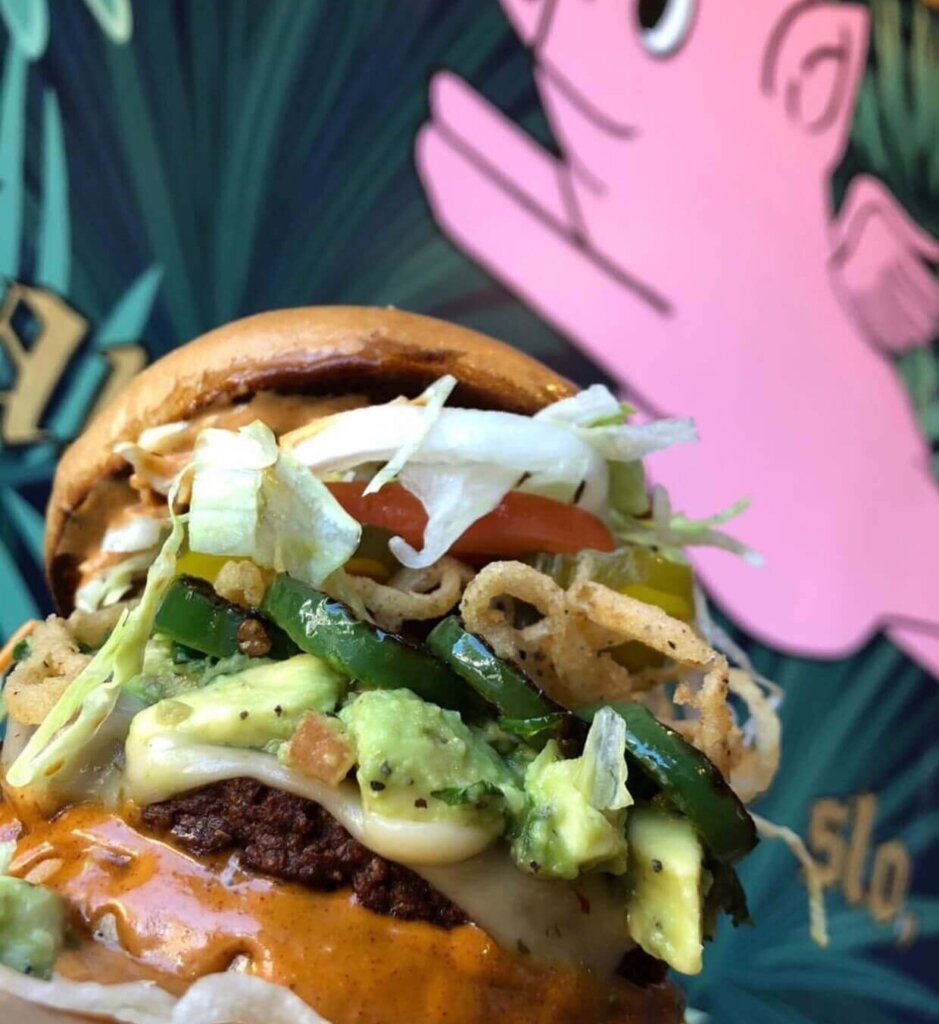 Foothill is for Sweets Lovers
We saved the best for last. After a full day of exploring Cerro San Luis trails, or melting away stress at Spark Yoga, we know some of you may have a bit of a sweet tooth, and we are here to support you on your journey. Foothill has many options for those seeking a treat for all hours of the day.
SloDoCo offers over 100 varieties of donuts every day, including flavors like mint chocolate chip, circus animal cookies, and gluten-free and vegan. For those looking to add a sweet touch to your full day of events, or for a "just because" treat, SloDoCo lets you customize your own donut order – so you're not limited to only tasting one of these unique treats.
If you are into boba drinks, we have three great spots in Foothill that offer different styles of tea. For a big menu list of boba drinks and crepes, Boba Stop has something for everyone and, bonus, it's open till 11 p.m. For a cold brew craft boba, we recommend Sequel, and try a signature drink like the Crème Brûlée with homemade custard foam. And if you want to pair your boba with a Potato Corn Dog or Taro Mochi Waffle, we won't try to stop you. Head to Milk In It to try these daring pairings.
Vegan-friendly Ziggy's is known for their glorious (and huge!) vegan burgers, but they also make milkshakes from locally made Scoop the Magic. A perfect pairing with the spicy charred jalapeños Phoenix burger!
Can't sleep? Maybe a warm, fresh baked cookie and a glass of milk (oat, almond, whatever you prefer…) will do the trick? Insomnia Cookies specializes in delivering fresh, warm-baked cookies and brownies to your door. Our location in Foothill is open until 3 a.m. on Fridays. Talk about sweet dreams!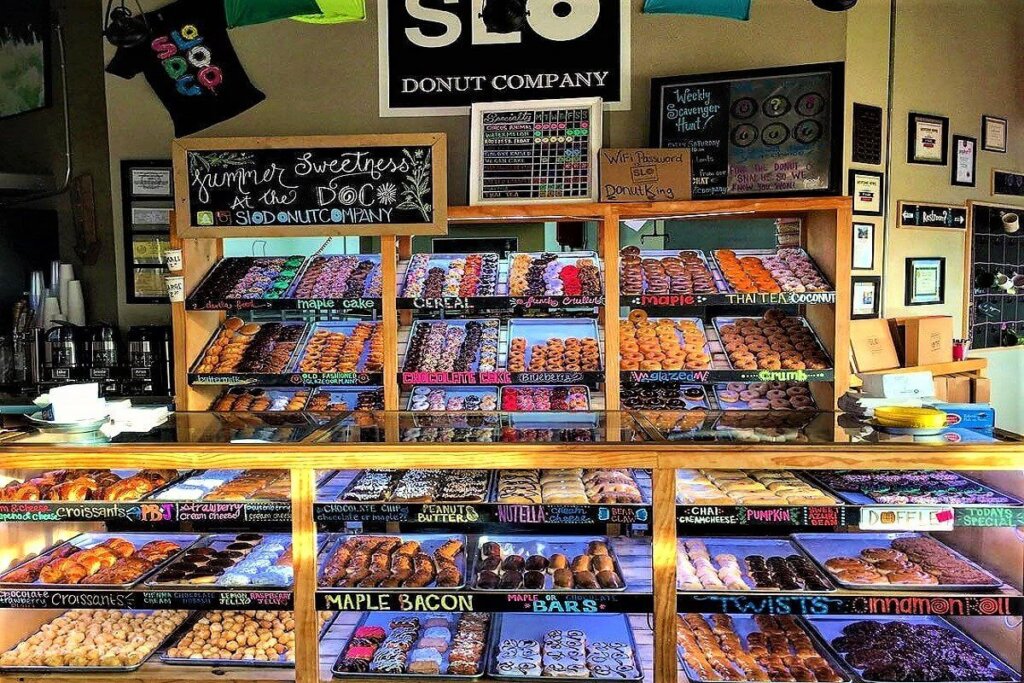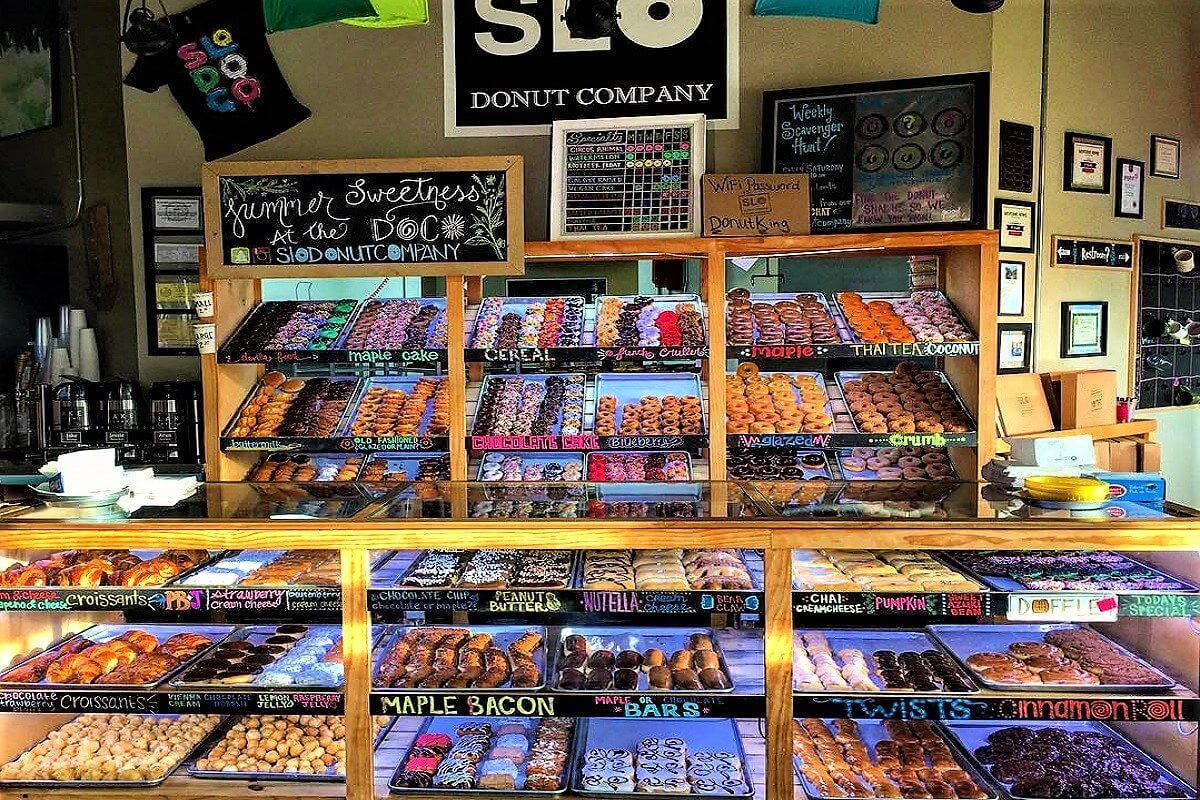 Discover Foothill
Located at Santa Rosa Road and Foothill Road, cruise through the Foothill Neighborhood on your way to Cal Poly and the beach, and check out all the eateries and restaurants in our Foothill Neighborhood Map.