Planning a romantic trip to SLO is basically cheating. Why? Because it's easy to fall in love with San Luis Obispo. It's even easier to fall in love in San Luis Obispo–whether it's for the first time or all over again.
Conversation flows as easily as wine here, and with so much natural beauty nearby, every special moment looks like a movie. (We're talking about the park scene in When Harry Met Sally, sunset on The Titanic and even majestic castles from The Princess Bride if you head over to Hearst Castle.)
So grab that special someone and hit the road. Because love isn't a destination–it's a journey, and it should be as wild and wonderful as you want it to be.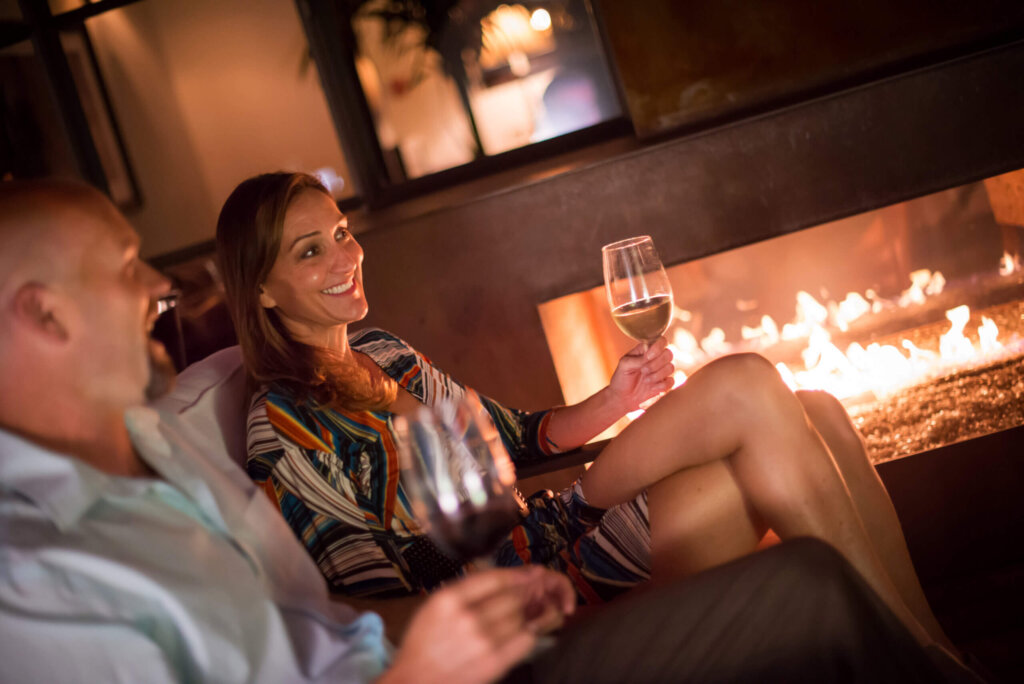 Tables for Two
Easy access to fresh fruits, vegetables and other produce from local farmers takes the SLO cuisine scene to the next level. No matter where you reserve your dinner, you'll enjoy flavors bursting with all the richness of Central Coast soil. Here are our best date night picks for 2023.
Budget-Friendly
You don't have to spend a lot to get a heart helping of San Luis Obispo flavor. Novo's string-lighted creekside patio has been a popular date night spot in SLO for years. Looking to sample the best of the region? Granada Hotel & Bistro's menu is full of locally-sourced apps, entrees and wines.
Posh Plates
Treat your date to a night you (and your taste buds) will remember forever. For locally loved standbys, you can't go wrong with Koberl at Blue, where the New American menu offers picks for vegetarians and omnivores alike. We'd be remiss if we didn't highlight Ox + Anchor and Nate's on Marsh, SLO's Michelin-recognized gems.
Raise a Glass to Love
After-dinner drinks are a well-loved tradition around SLO, where you can't throw a rock without hitting a vineyard. Don't go throwing any rocks, but do leave time to stop by one of San Luis Obispo's local wineries for a glass at sunset. (Pro tip: bring a bottle of your fave back to your hotel room.) Here are the most recent winery hours.
Beer & Bottles
Central Coast Brewing is SLO's friendly neighborhood brewery: small batch, big flavor. If cider is more your speed, head over to SLO Cider Co and bite into a juicy pour. The tasting room at 7 Sisters Brewing Company is a great place to hide away in a cozy corner, and if you're into farm-to-table fare, don't miss Antigua Brewing, a farm-to-glass operation that grows their hops right here in SLO!
Wineries & Vineyards
Who can resist Edna Valley Vineyard's lush gardens and sweeping valley views? Watch the sun go down behind the mountains at Baileyana, Tangent & True Myth, where you can pick from over 30 reds and whites. If your date's a wine aficionado, consider booking an after-hours tour and tasting experience at Claiborne & Churchill.
Feel-Good Photo Ops
You're in one of the most beautiful places on the Central Coast, so don't forget to snap a photo with your date! SLO is full of historic and quirky public art and installations you won't find anywhere else. Plus, panoramic views of vineyards, mountains and coasts are just a short hike (or drive) away.
Local Landmarks
What's more romantic than a castle? You don't have to travel all the way to Europe to see one: just head over to Hearst Castle. Mission San Luis Obispo de Tolosa is another piece of SLO history (and the plaza frequently plays host to art installations). And while some call it strange and others call it genius, whatever your opinion on Bubblegum Alley, we can all agree that it makes for a unique souvenir photo.
SLO Nature
Looking for an affordable couples' activity? Looking is free, especially at San Luis Obispo's beautiful beaches, mountains and valleys. Some of the best vistas require a little hiking, while others–like beaches and state parks–are easily accessible by car. If you really want to amp up the romantic movie vibes, consider booking a sunset horseback ride on the beach.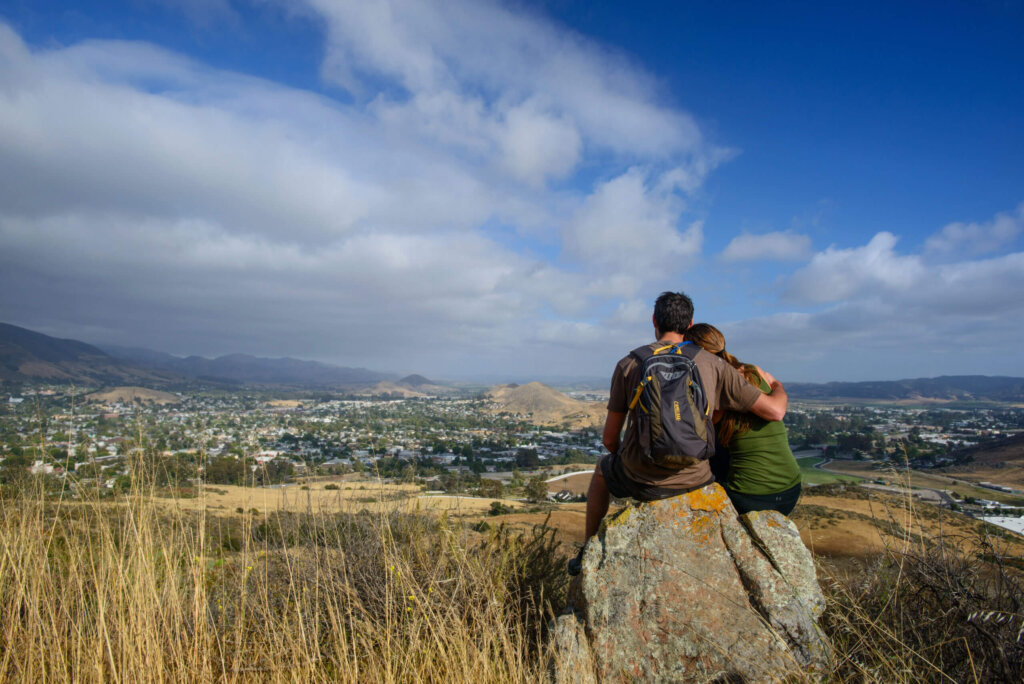 Do something special with that special someone (and be sure to share the love with #ShareSLO on social media). Learn how you can get $100 to spend on your date when you book on the MidWeekend!