Let's talk business. Here in San Luis Obispo, we're in the business of supporting, uplifting and amplifying the people that make our community awesome. The ones who have become part of our everyday routine. The ones who make every day our best day ever. In short, the ones who make the SLO life so nice.
From eateries to galleries to whimsical whimsy peddlers, don't skip a visit to these five women-owned businesses in SLO. Support a woman-led endeavor, sip and snack on something delicious, take in local art, get your zen on or pick up a souvenir for the kid in your life. We call that a win-win-win-win-win.
Raise a glass to female entrepreneurship! Not only is Granada Hotel & Bistro a classy place to stay and dine at, it's women-owned. And business is booming: last year, this eatery was added to Michelin's Guide of California classic hotels. (That's how you know it's Good with a capital G.)
Granada has helped make the SLO life even more delicious for over 10 years now and has no plans of slowing down, according to co-founder Kimberly Walker. She points to her grandmother as inspiration, as well as San Luis Obispo's distinctive local culture and community. She hopes to contribute to that community by continuously adding onto the Granada experience.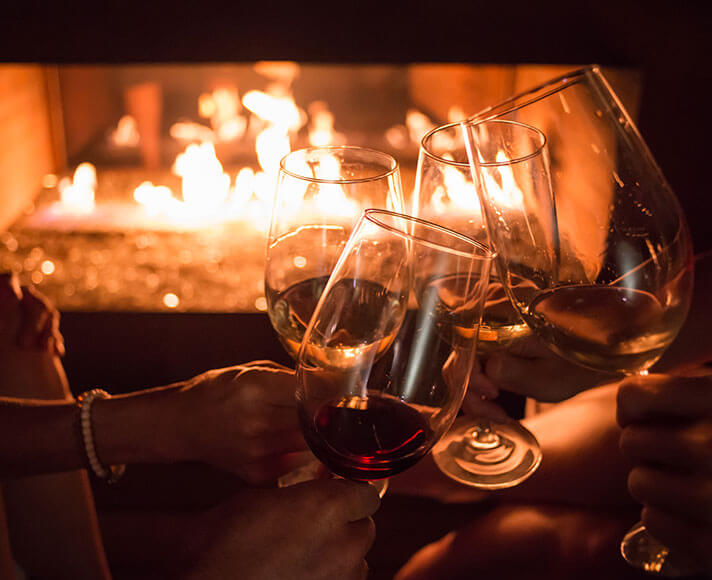 Family vacations are better when there's something for everyone waiting at the end of the road trip (or airplane ride, or train ride, depending on how you get to SLO). Little ones and grown-ups alike can look forward to visiting Whiz Kids, our go-to toy store since 1987.
Whiz Kids is more than a playtime paradise: it's an endeavor that comes from founder Lesa Smith's heart. She opened the store after her daughter was born, and since then, she's been sharing imaginative, educational and inspiring play staples with neighbors and travelers alike. Even adults will find something to love in Whiz Kids' huge selection of puzzles and games.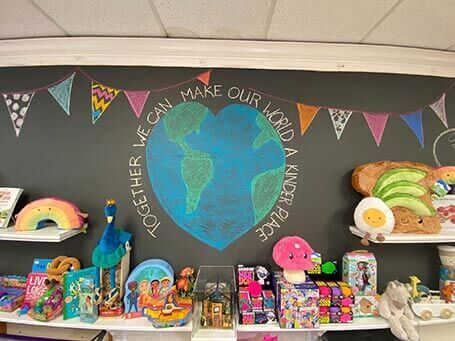 It's not hard to get inspired when you're visiting San Luis Obispo. Many of our local residents have turned that inspiration into art, and much of that art can be viewed (and purchased) at Hands Gallery, a SLO landmark for 25-plus years.
From contemporary to crafty, Hands Gallery is a must-visit for travelers–especially if you'd like to bring home a little piece of our charming little city. Shop their selection of jewelry, home decor and handmade gifts, or explore original art from local artists: Shannon Len, Cindy Sassaman, and Jessica Hesse to name a few. Be sure to sample the national and international collection while you're there.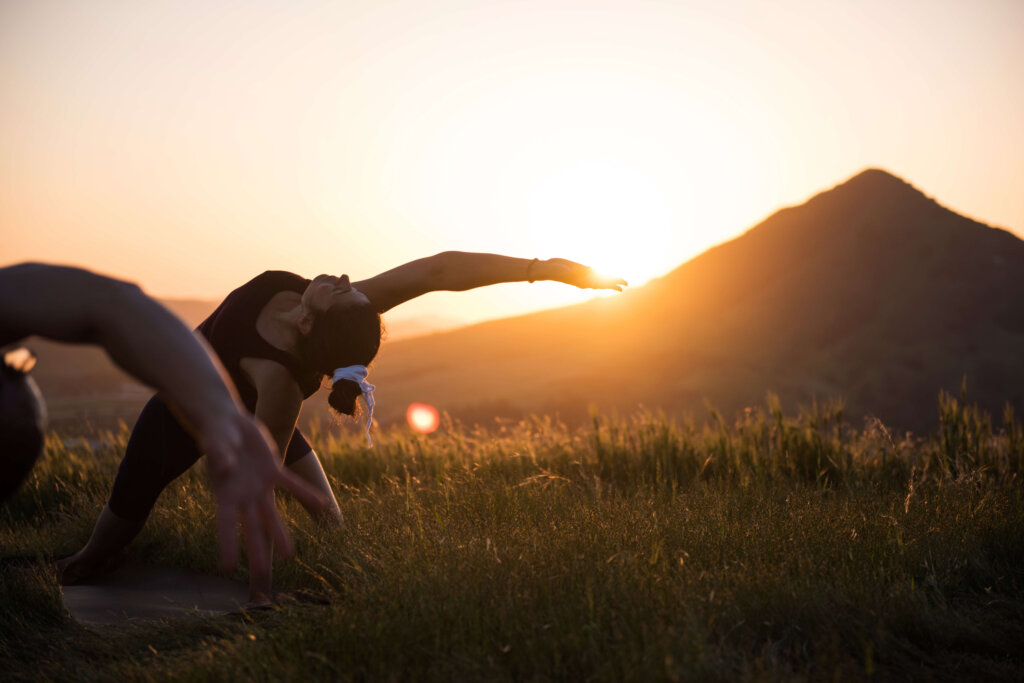 There's something magical about meditating in one of the most beautiful places on the Central Coast. Spark Yoga shares a bit of that magic with yoga, barre and Pilates classes for all abilities.
At Spark Yoga, guests leave their egos at the door so they can bring more mindfulness into their practice. Owner Steph founded the studio in 2013 out of a desire to be part of a community where she felt encouraged to be herself, be vulnerable, and foster meaningful relationships. Today, the studio is a laid-back safe haven for practitioners of all kinds. Why not drop in for a class?
Kindness is king (or should we say queen) at locally beloved Bliss Café, where plant-based dishes dominate the menu. Not only are these plates, bowls and beverages thoughtfully designed to minimize harm, they're all organic and totally local.
Bliss Café talks the talk and walks the walk: not only do they encourage everyone in San Luis Obispo to eat well, they incentivize guests to live well. Get a discount on your food or drink when you bring your own container along (and save one more piece of trash from living in a landfill forever).
Co-owner and general manager, Dara Stepanek, shared her thoughts about supporting SLO's local businesses: "It'll give your local economy a chance to thrive, linking neighbors in a web of economic and social relationships that is beneficial for all."
Feeling wowed by a woman-owned business in SLO? Let us know which one with #ShareSLO on social media. And, from now until the end of March, book and stay at least two nights during the MidWeekend (that's Monday — Thursday) to get $100 to spend on woman-owned creations.