Over the years, San Luis Obispo has been home to quite a few filming locations for Hollywood hits. From Alfred Hitchcock to Johnny Depp, the region has hosted film crews looking for the perfect location to bring silver screen magic to audiences since the 1920s.
With the return of the San Luis Obispo International Film Festival, we've compiled a quick guide to some of the top movies filmed around SLO, both the city and the county. The movies range from cozy comedies to adrenaline-fueled action flicks along with some timeless classics. Here's a look: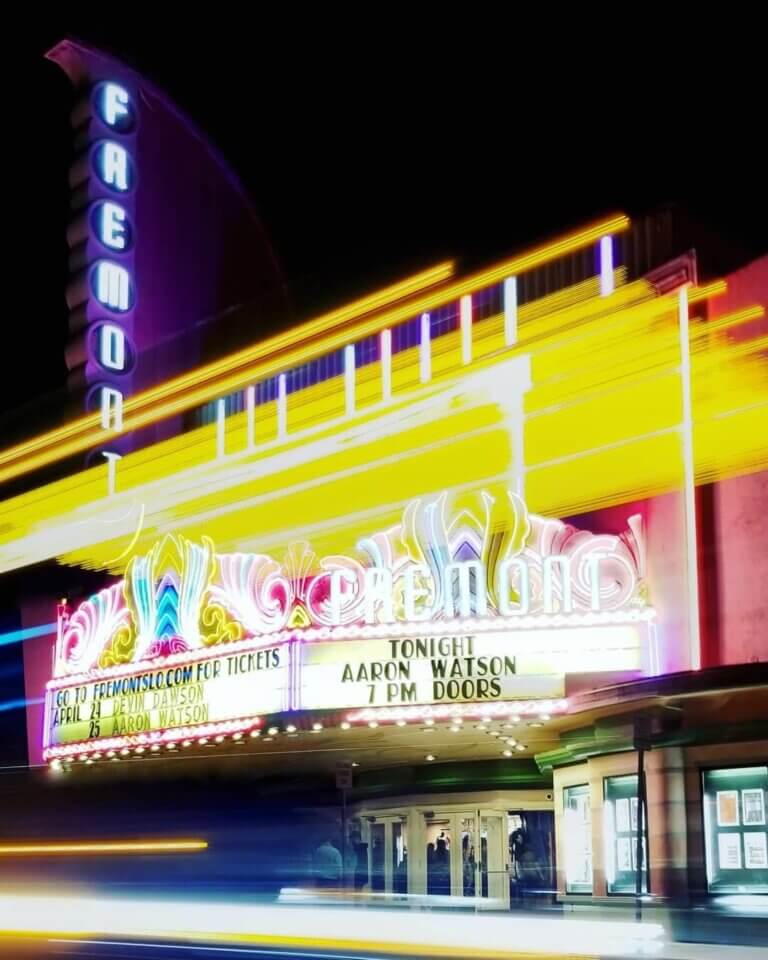 "My Blue Heaven"
"My Blue Heaven" — Steve Martin plays a mafioso in Witness Protection in Blue Heaven – a 1990 comedy that also featured Rick Moranis. My Blue Heaven filming locations include San Luis Obispo, Atascadero and Paso Robles, which all stand in for a classic American small town in this box office hit that was filmed completely in the state of California.
"Of Mice and Men"
"Of Mice and Men" — This 1939 classic starred Lon Chaney Jr. and Burgess Meredith and tells the story of a mismatched pair of migrant workers seeking jobs during the Depression. Based on the John Steinbeck novel of the same name, the movie was filmed at Hearst Ranch in San Simeon, which also was the filming location for the 2010 Leonardo DiCaprio thriller "Shutter Island." 
"I Know Who Killed Me"
"I Know Who Killed Me" (2007) — Locals will easily spot the Fremont Theater, Morro Bay and SLO High School in this Lindsay Lohan flick which ultimately proved to be a flop. 
"The Lady From Shanghai"
"The Lady From Shanghai" — In 1947, Alfred Hitchcock brought his star-studded cast of Rita Hayworth and Orson Welles down from principal locations in San Francisco to film in SLO County. A pivotal scene where Hayworth's character goes for a swim was filmed at Morro Rock Beach in Morro Bay. The movie went on to become a favorite of noir film buffs everywhere and is a winner of the National Film Registry award from the National Film Preservation Board. 
"Commando"
"Commando" — It doesn't get more action-packed than this Cold War-era 1985 tale of a former special forces soldier who sets out to rescue his daughter. Standing in for the fictional country of Val Verde, Heart Memorial State beach in San Simeon is the setting for a massive shoot-out scene. The barracks that were used for filming were later destroyed. The film stars Arnold Schwarzenegger who would, of course, go on to become California's governor 18 years after filming.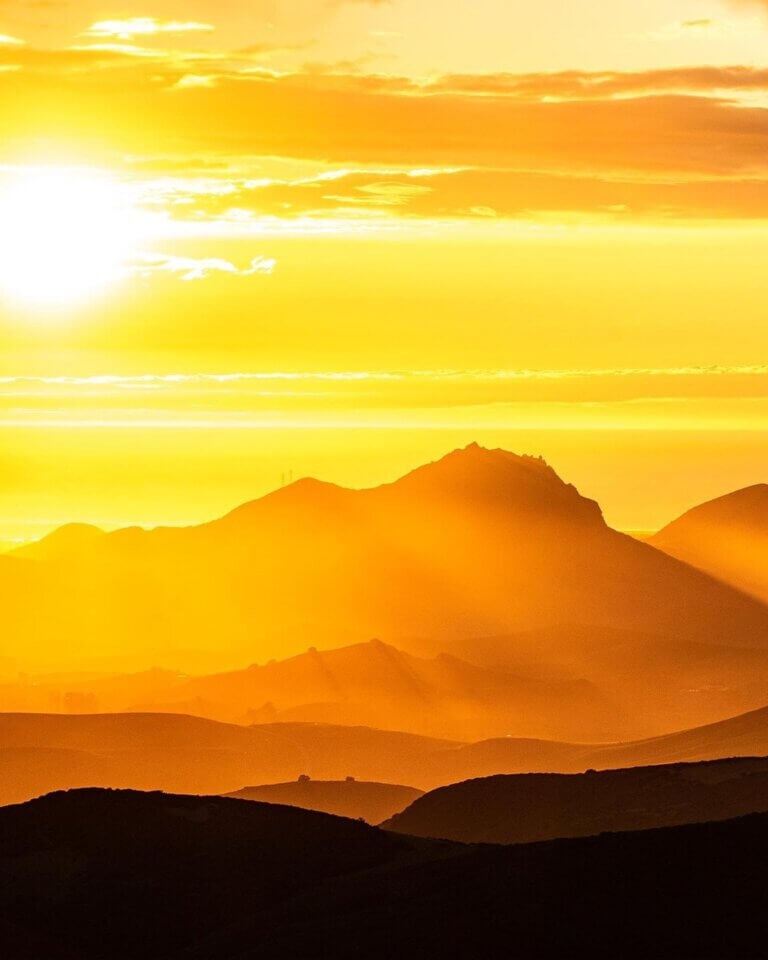 "Pirates of the Caribbean: At World's End"
"Pirates of the Caribbean: At World's End" — In 2007, Johnny Depp, Keira Knightley and crew made their way to San Luis Obispo to film the third installment in the popular "Pirates of the Caribbean" series. The movie's famous beach scene where the Black Pearl is stranded was filmed at the Guadalupe-Niopomo Dunes, offering visitors and locals the chance to spot the area's instantly recognizable geological formations. Visit the Guadalupe-Nipomo Dunes Center for more on the area's natural history as well as a tribute to the next film on our list…
"The Ten Commandments"
"The Ten Commandments" — Arguably one of the 20th Century's most watched films, 1923's "The Ten Commandments" was helmed by legendary director Cecil B. DeMille (he later remade the film in 1956 with Charlton Heston in the lead). Retelling the biblical story of Moses, the movie was largely filmed around the Guadalupe-Nipomo Dunes. In 2017, a prop sphynx head was recovered from the area to the delight of film and history buffs along the Central Coast. 
"Little Giants"
"Little Giants" — Late Cal Poly football legend John Madden makes an appearance in this 1994 sports comedy. SLO numbers among Little Giants' filming locations – the movie was largely filmed in San Luis Obispo along with scenes in nearby Arroyo Grande. Ed O'Neill from "Modern Family" and "Married With Children" stars.
"Murder By Numbers"
"Murder By Numbers" — Ryan Gosling and Sandra Bullock star in this 2002 thriller which was filmed around the city of San Luis Obispo, Los Osos, and Morro Bay. Filming locations include Mission Plaza, the county courthouse as well as Chorro, Garden and Marsh streets.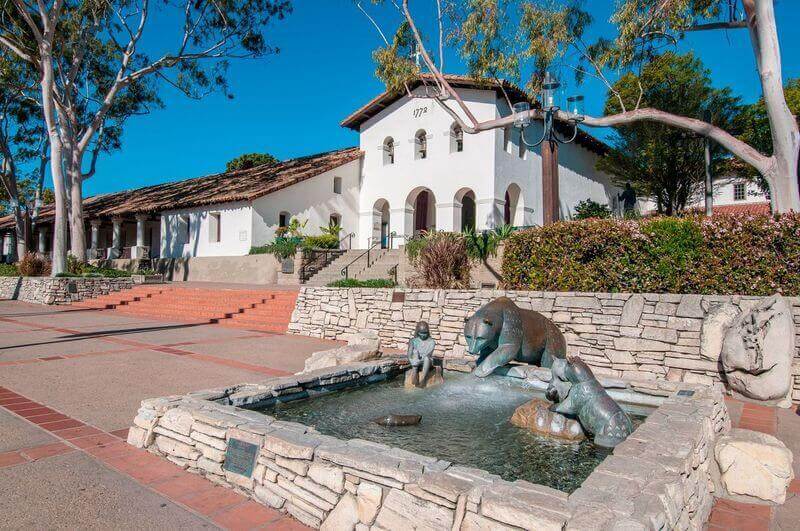 "Arachnophobia"
"Arachnophobia" — Just down the road from San Luis Obispo, Cambria was the principal filming location for this spine-chilling horror flick. Be careful with this one, though. Watch this 1990 thriller and you'll likely develop a strong aversion to spiders!
Other Movies Filmed Around SLO:
"Pete's Dragon"

(1977)

"To Live and Die in L.A."

(1985)

"Black Beauty"

(2020)

"Personal Best"

(1982)

"Ruby Gentry"

(1952)

"Diamonds Are Forever"

(1971 James Bond film)
Find more movies filmed in San Luis Obispo on the IMDB website.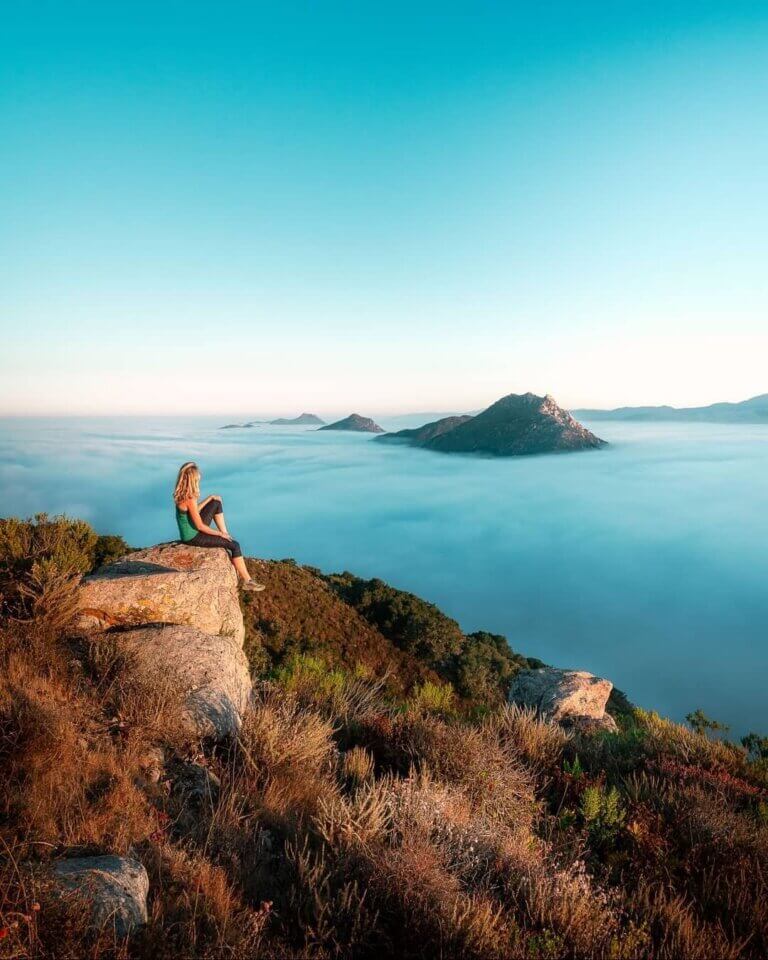 The San Luis Obispo International Film Festival
For the 29th year, SLO will play host to the annual San Luis Obispo International Film Festival, which is slated for April 25-30 in 2023.
The 6-day film festival will put on screenings of both new and classic films in venues across San Luis Obispo – from local San Luis Obispo theaters like the historic Fremont Theatre to outdoor venues in SLO's beautiful wine country.
Tickets to the event will cost between $10 and $15 per screening, and will go on sale in March on the SLO Film Fest website.