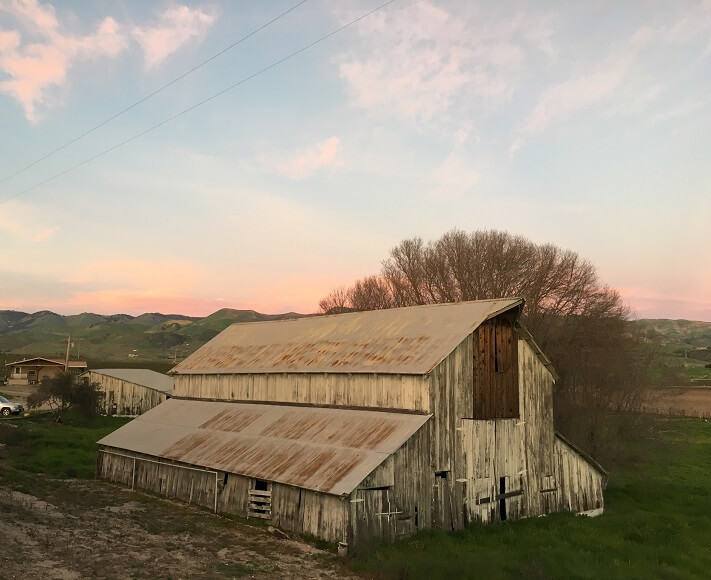 Off The Beaten Path Wineries
San Luis Obispo's unique wine country attracts tourists and locals alike, year-round. With endless options, it can be difficult to choose which wineries in San Luis Obispo to try for your first time. Whether you want to discover new wineries or add some variety to your favorites, San Luis Obispo is the place to do it. It's September, so in the spirit of California Wine Month, I've selected a handful of "off the beaten path" wineries, showcasing a few hidden gems nestled in Edna Valley.
Kynsi Winery
2212 Corbett Canyon Rd., Arroyo Grande, CA 93420
Open daily from 11:00 a.m. – 5:30 p.m. | (805) 544-8461
Follow Kynsi Winery on Social: Instagram | Facebook
Located about 20 minutes south of San Luis Obispo, Kynsi Winery is without a doubt a local favorite. Since the Othman family opened the winery in 1995, Kynsi's tasting room staff have always focused on providing a friendly atmosphere. Their unique, outdoor winetasting experience allows you to sip while enjoying the beautiful views of Edna Valley. The quaint gazebo and century-old dairy barn add a historical aspect to your wine tasting experience, too. Kynsi offers quite the variety from Pinot Blancs to Chardonnays, but their signature varietals are Pinot Noir and Syrah. After tasting them all, I decided the Pinot Noir was my personal favorite and purchased a bottle to take home.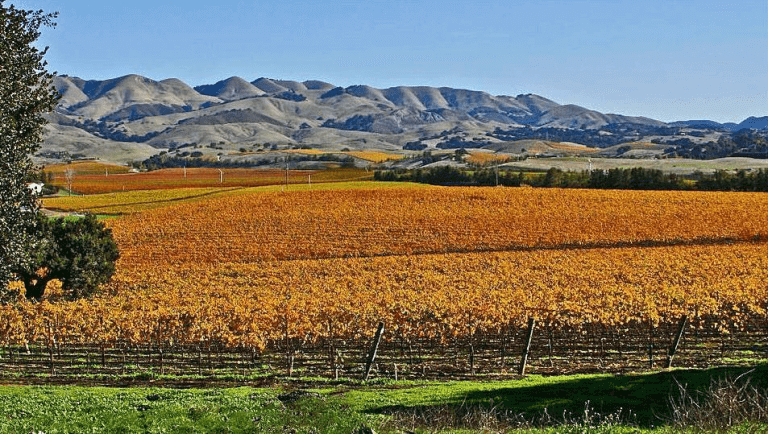 Wolff Vineyards
6238 Orcutt Rd., San Luis Obispo CA 93401
Open daily from 11:00 a.m. – 5:00 p.m. | (805) 781-0448
Follow Wolff Vineyards on Social: Instagram | Facebook
Located on Orcutt Road in San Luis Obispo, Wolff Vineyards is a pet-friendly winery that has been owned and operated by Jean-Pierre and Elke Wolff since 1999. What's really cool about Wolff Vineyards is their dedication to the environment. In 2008, Wolff Vineyards received the San Luis Obispo County Green Award for its efforts in environmental sustainability, reducing pollution and resource conservation. They are known for crafting one-of-a-kind Pinot Noirs, Teroldegos, Syrahs, Petite Sirahs and Rieslings. The Wolff wine that tops my list is the 2012 Petite Syrah, bold yet smooth with just a bit of spice.
In celebration of California Wine Month, every Friday during the month of September, Wolff Vineyards has live music and food trucks from 5:30 p.m. until sunset! On September 24, Wolff Vineyards will be hosting their Bluegrass and BBQ Fest, featuring Santa Maria Style BBQ, lively music and delicious wines. You don't have to leave the dog at home, either! Pets are welcome.
Photo from Wolff Vineyards' Facebook.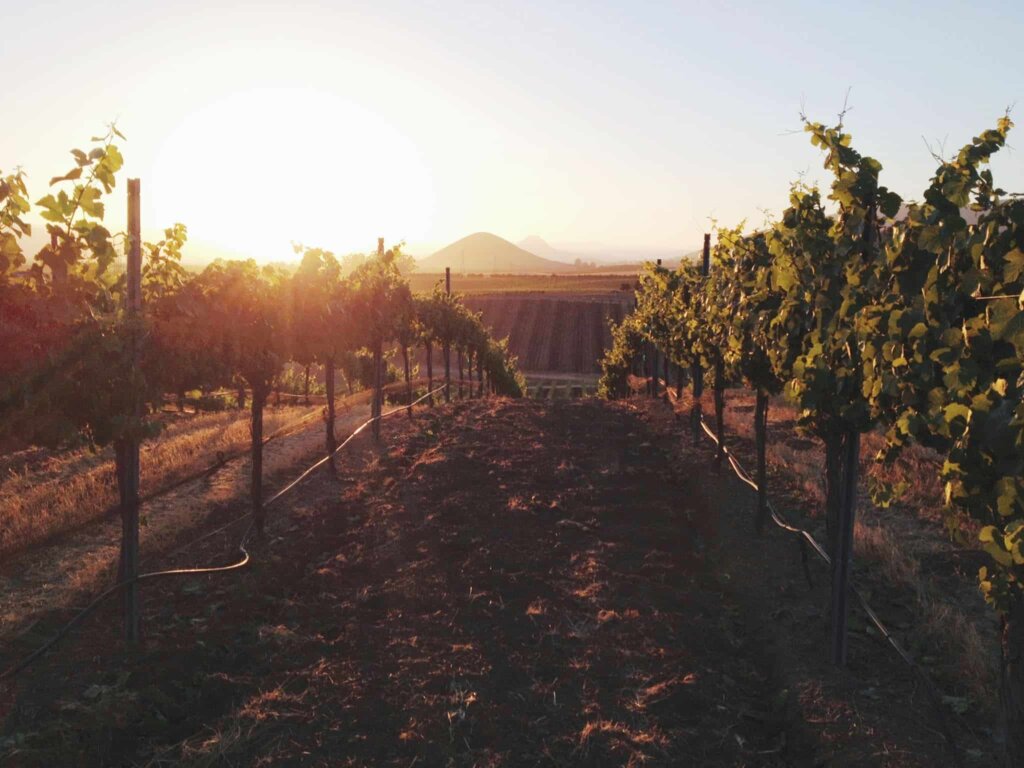 Kelsey See Canyon Vineyards
1947 See Canyon Road, San Luis Obispo CA 93405
Open daily from 11:00 a.m. – 5:30 p.m. | (805) 595-9700
Follow Kelsey See Canyon Vineyards on Social: Instagram | Facebook
What began as a retirement project for Dick and Dolores Kelsey in 1999, Kelsey See Canyon Vineyards has become an established winery and well-known favorite in San Luis Obispo. Their relaxed outdoor vibe is great for larger groups and visitors who want to bring their kids along. The winery also offers games like Corn Hole, set up in between the vineyard rows, and has live bands on Saturdays that ensure their grassy dance floor is always full.
Located on See Canyon Road, the winery is known for having more than 100 peacocks roaming the expansive property. When tasting at Kelsey See Canyon, you are given six poker chips that allow you to pick and choose what you will be trying from their list, a fun alternative to the usual preset tasting list experience. With their award-winning wines and their "Scrumpy" hard cider, you're sure to find something you love. Grab your friends and get tasting this September!
Photo from Kelsey See Canyon Vineyards' Facebook.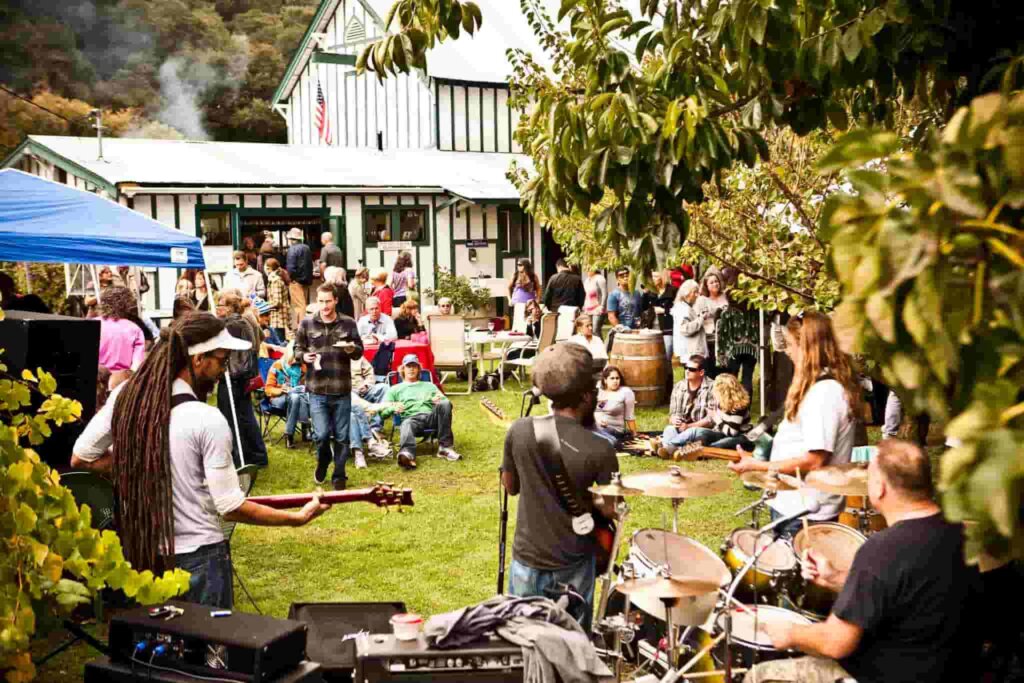 Autry Cellars
5450 Edna Rd. San Luis Obispo CA 93401
Open daily from 11:00 a.m. – 5:00 p.m. | (805) 546-8669
Follow Autry Cellars on Social: Facebook
Autry Cellars is proud to be one of the smallest wineries in Edna Valley, only producing about 1,000 cases of wine per year, making their wine that much more exclusive. Autry wines can only be purchased in the tasting room and in a small number of wine bars and restaurants in California. Steve Autry, the owner, can be found pouring at the tasting table, giving guests an intimate experience to wind down and enjoy Autry's award-winning wines. Steve has a passion for his wines and welcomes visitor's questions, too. If you make it to Autry Cellars, be sure to take advantage of this opportunity to meet the people behind the wines.
When visiting Autry Cellars, I enjoyed tasting out on the patio with the rolling hills as our backdrop. A couple of winery cats came over to greet my group, too! Steve Autry is known for his "white wine for red wine drinkers," and I have to agree with the reviews.
Photo from Autry Cellars Facebook.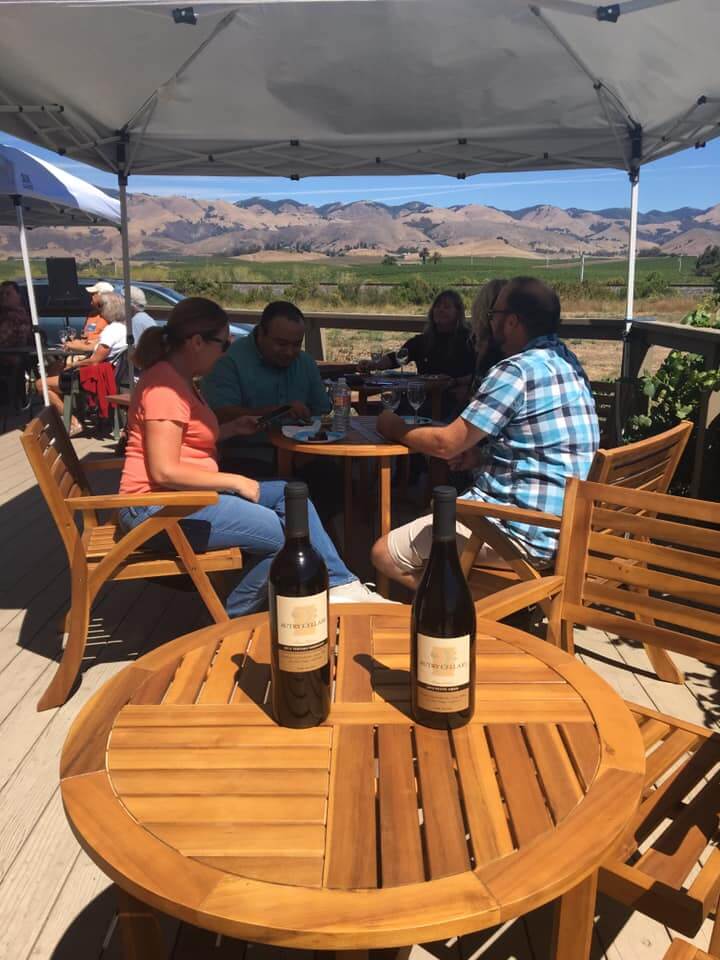 Now, it's your turn to enjoy sipping through San Luis Obispo wine country during California Wine Month.