Since Art's Cyclery opened in 1982, it has grown from a small, neighborhood shop to a global cycling resource. Full of cycling enthusiasts ready to help with everything from sourcing a rare part to leading a group ride, the team has created a community passionate about life on two wheels. We caught up with co-owner Trevor Roland to learn more about how a joke turned into buying the business, his favorite places to ride, and how Art's is practicing sustainability every day.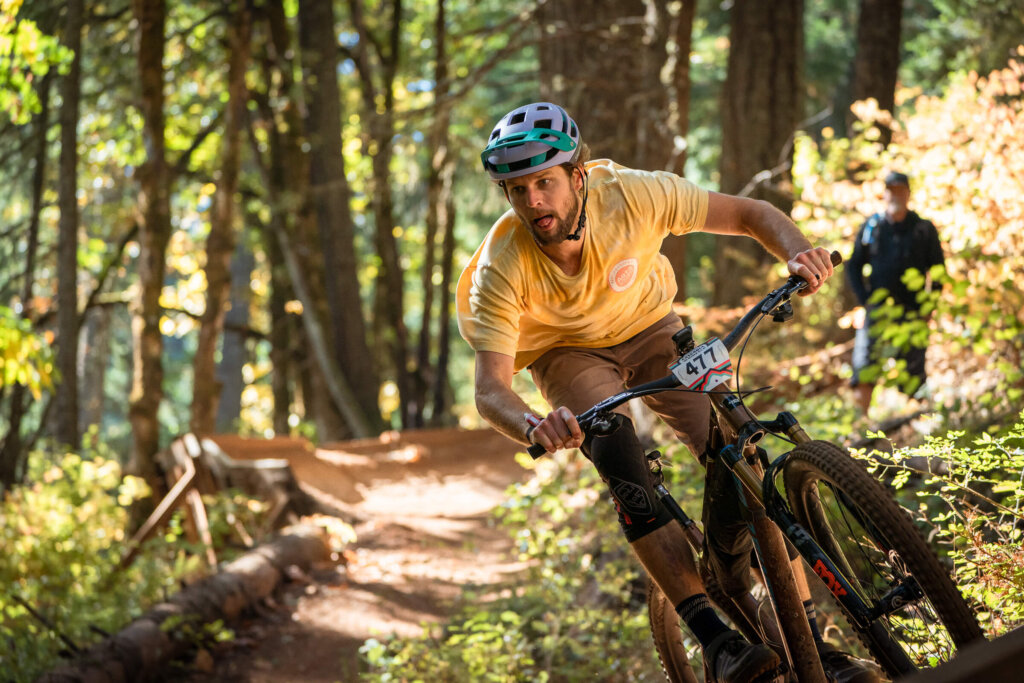 Ok, first question. Do you prefer the road or mountains?
I tend to lean towards the mountains regardless of the type of bike I'm on. I generally just enjoy off road riding more whether it's single track or remote gravel roads.
Favorite place to ride on the Central Coast?
That's a tough one, for local rides I think Cerro San Luis takes the cake. For a weekend epic — there's something really special about big days in the Big Sur wilderness.
Bucket list ride?
Finale Ligure in Italy is at the top of my list — there's something remarkable about big mountains with world class trails on the coast. I've also never been to Europe.
Why did you and your co-workers decide to buy Art's?
Jon, Josh and myself were all employees who happened to be working during a transitional time in the business. One day we were told the company was going to be sold, but offered to the staff for sale first. What started as a joke turned into the three of us going all in to buy the shop and bring it back to a local bike shop.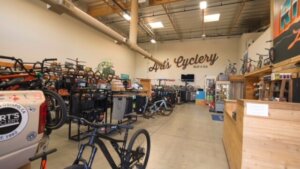 How has the business changed since you started working at Art's?
It's night and day compared to when we were an e-commerce focused company. Now going on our fourth year of business, we've really dialed in our values and do our best to maintain an environment that is enjoyable and productive. Bike riding is a passion for all of us as owners and through that we've created a space where we prioritize allowing time for riding, the result is a work environment that cultivates community in a way that we are all very proud to be a part of.
What would you tell someone who's just getting started cycling?
I would tell them to do whatever type of cycling makes them feel the most excited and inspired. Regardless of their desired ride, there's likely a community waiting to welcome them.
Any advice for bike safety on the roads?
ALWAYS have a front and rear light as well as a proper fitting helmet!
You're Green Business Network Certified. Why is it important to be a sustainable business?
We are in an industry where tech is always changing and product consumption is pretty high, so I think it's important to do everything we can to be good stewards of the earth.
What would you tell other businesses who are considering going through the certification?
Stay in regular communication with the reps and keep a list of contacts of any contractors you work in the process so that future maintenance is easy to stay up on!
Did you do anything to celebrate Earth Month?
So far for Earth month, we have been riding more and enjoying more time outside. Some of the shop employees have been commuting more (one notable employee, Mike has been riding all the way from Templeton).
Do you have any plans to celebrate Bike Month in May?
Of course, stay tuned for some fun stuff in May! TACOS TACOS TACOS.
Where do you hope the business is in five years?
I hope it can continue to be healthy and support the employees and their families. I'd also love to see our "ride hub environment" grow and become more involved with local community experiences.
One last question…why should our community shop local?
There's really no replacement for an in-person retail experience and while online shopping is extremely convenient it all comes at a cost. We put a lot of time and passion into getting customers on the right bike with the right gear for their ride and we truly appreciate all of our customers.