The Blend – Outdoor Classes
10jul4:30 pmThe Blend - Outdoor Classes4:30 pm Meadow Park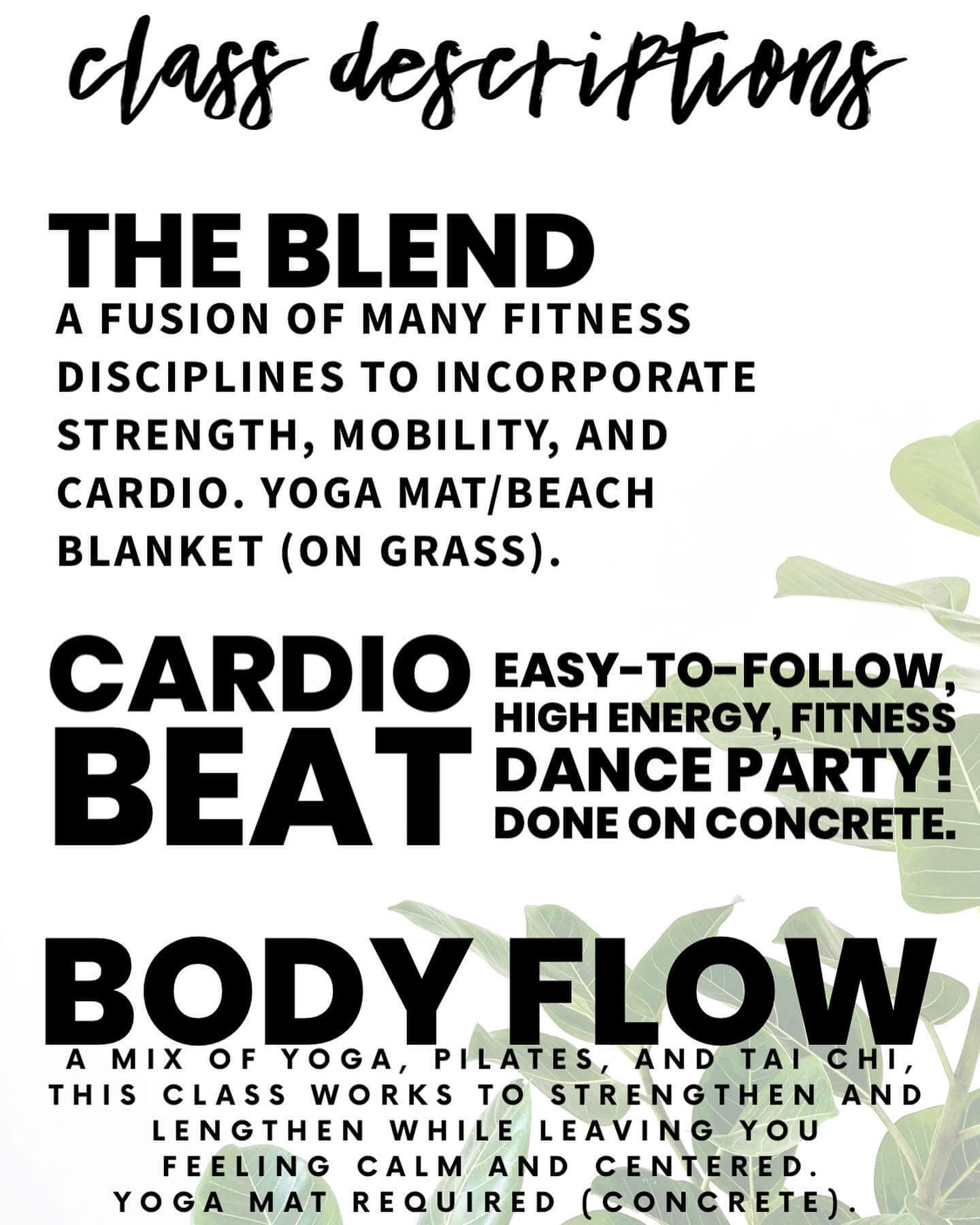 Event Details

Will you come move with us at Meadow Park?

We are excited to announce that through a partnership with the San Luis Obispo City Parks and Recreation Department we will begin offering outdoor group classes on Friday July 10th!

In our first class on Friday at 4:30 pm, Brittany will introduce you to a new format call The Blend by Equilibrium. Fusing fitness disciplines such as Pilates, Yoga, HIIT, and functional training, this musically driven programming will evolve and change to keep your progress building.

The outdoor class schedule for the week of July 13th looks like this:

Monday 8:30 am CARDIO BEAT in the Park with Denise

Monday 4:30 pm THE BLEND by Equilibrium with Brittany

Wednesday 8:30 am BODY FLOW in the Park with Denise

Friday 4:30 pm THE BLEND by Equilibrium with Brittany

Some important details

·     These classes are free for members and open to the community. "Drop-in" class donations for non-members are gratefully accepted via Venmo (EquilibriumFitness).

·     We request that you pre-register for these classes online at www.eqclubs.com or via the MINDBODY App because space may be limited at first so we can ensure an optimal experience with social distancing. If you have not previously created a login for your membership account, you will need to create one. If you have an existing MINDBODY App login that is not linked to your EQ member account, we can link them, but since these classes are free it won't be immediately necessary for booking.

·     These classes will be conducted at Meadow Park. The Blend by Equilibrium will be on the softball outfield nearest the gardens. Cardio Beat and Body Flow will be concrete slab between the community building and Meadow St.

·     Bring a yoga mat/ beach blanket, water, and some sun protection.

·     Please wear your mask upon arrival and departure. You may removed your mask once you are settled into your space.

·     Before, during, and after class please demonstrate excellent physical distancing. We must all lead by example and the continued viability of these outdoor classes will rely on us demonstrating to the community (watching eyes) that we are enforcing a safe and appropriate outdoor group experience.

Stay well, stay active, and wear your mask.
Location

Meadow Park

2333 Meadow, San Luis Obispo