Shabang: Music and Arts Festival
04may12:00 pm10:00 pmShabang: Music and Arts Festival12:00 pm - 10:00 pm Laguna Lake Park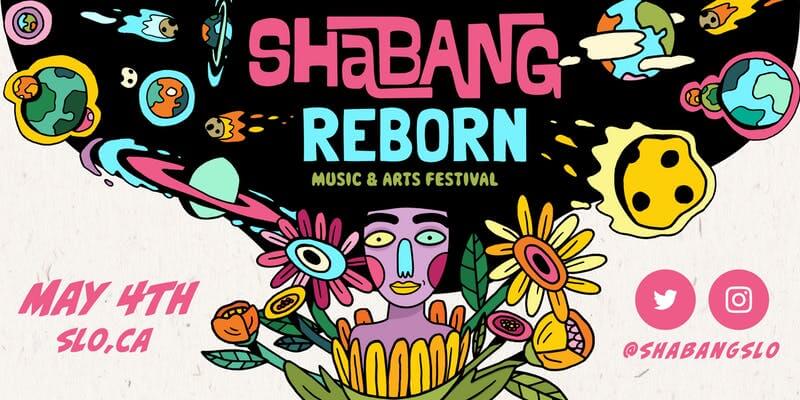 Event Details

Shabang is Reborn: more music, more art, and more friends than ever before. Join us on May 4th for a Shabang that will exceed all expectations. The sun will be shining and the trees will be singing. We can't wait to see you there.

A Whole New Experience…

Three Amplified Stages
Over 25 Live Acts
Multiple Immersive Environments

Current Lineup:

Cherry Glazerr – Bane's World – Will Clarke – Sure Sure – The Palms – Madeaux – Jasper Bones – Lucati – The Only Ocean – Arthur Watership – Mannequins By Day – Dudeo Perez – The Bogeys – Neurotic – Dr. Pale – Kridder – Felly Fell – El Tigré – Sam Soleil – Fercho Salazar – Youth – Golf Dads – Sol Nectar – Oceanaire – The Alexanders

Need a ride? With a Shabang Shuttle Pass, we will take you to AND from the event. We also have Private Shuttles available to take 14 GA ticket holders between your location and the festival!