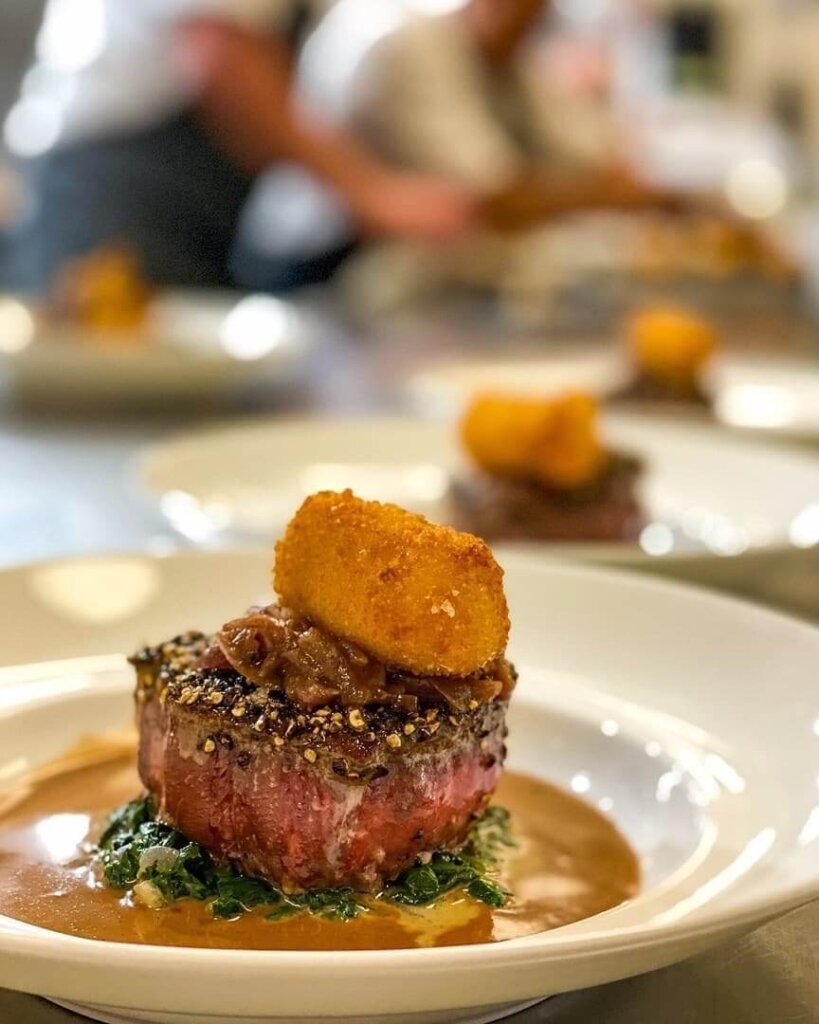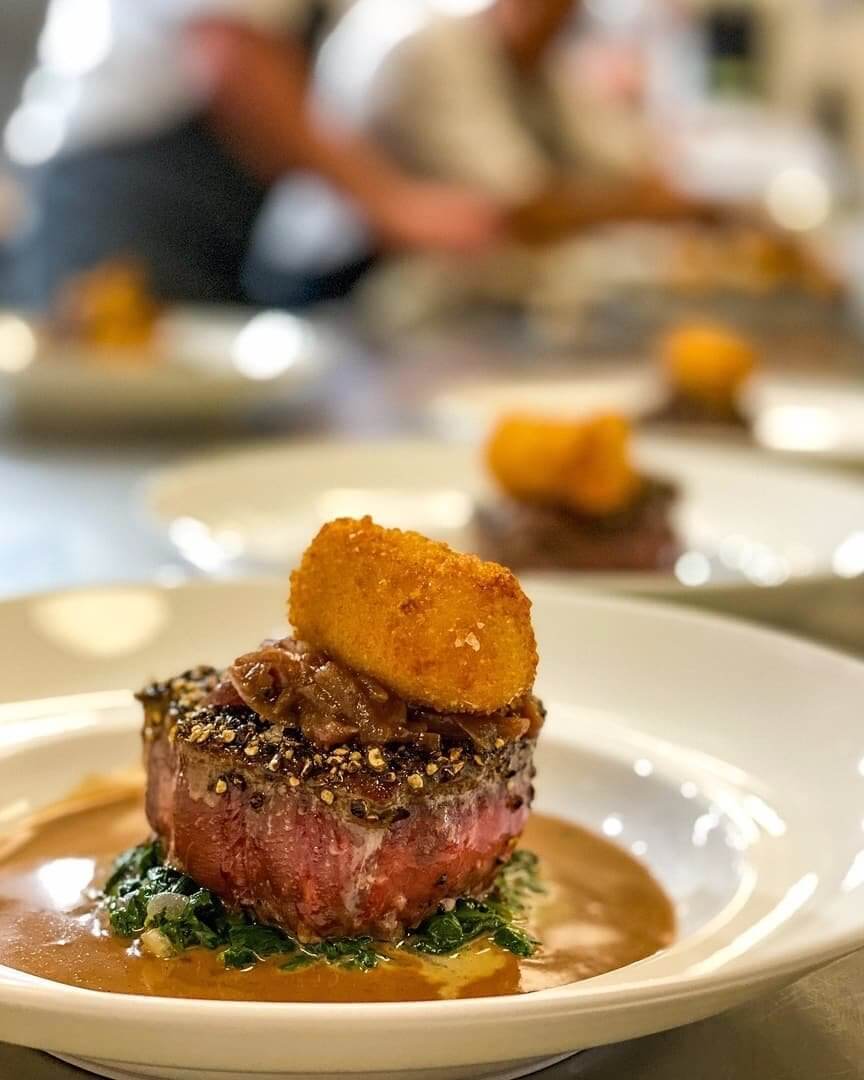 It's pretty easy to feel a little down after the excitement of the holidays wears off and the reality of a new year sets in. Where are all the delicious treats and gatherings with people in a festive mood? Where is that spirit of the season that was so prevalent just weeks before? 
Here's the best news you'll hear all week: January is Restaurant Month in San Luis Obispo, which means the celebrations of food, drink and good times with your favorite people will carry on for another 31 days! 
What is SLO Restaurant Month, you ask? 
Simple. For the eighth year in a row, participating restaurants throughout San Luis Obispo and surrounding areas offer up their finest three-course meals and unique menu offerings, with prix-fixe menus costing between $39-$59 per person or 20 percent off regular menu items. 
On the menu is California Cuisine, that eclectic combination of local and sustainable ingredients that are grown or raised naturally in California. From sashimi to hearty, leafy green vegetables to locally-baked breads and desserts, the best of the Golden State is on display all month long. Pair any dish with one of our region's award-winning Central Coast wines and you'll get the full SLO Restaurant Month experience. 
Participating Restaurants in San Luis Obispo 
So, where to? Here's a list of participating restaurants to check out during SLO Restaurant Month. Note: reservations recommended in most cases and required in others. Play it safe and book ahead because it's about to get pretty scrumptious up in here!
Luna Red: 1023 Chorro St., (805) 540-5243
Featuring a globally-inspired menu, craft cocktails and an award-winning wine list, Luna Red focuses on using local, seasonal ingredients and has a lively late night music scene. Enjoy views of the historic Mission de Tolosa and San Luis Creek.
Novo: 726 Higuera St., (805) 543-3986
An iconic dining experience in the heart of Downtown San Luis Obispo, where global cuisine combines with hand-selected craft beverages and a beautiful atmosphere. Dine on the creekside patio, in the intimate bar and lounge or the downstairs cellar.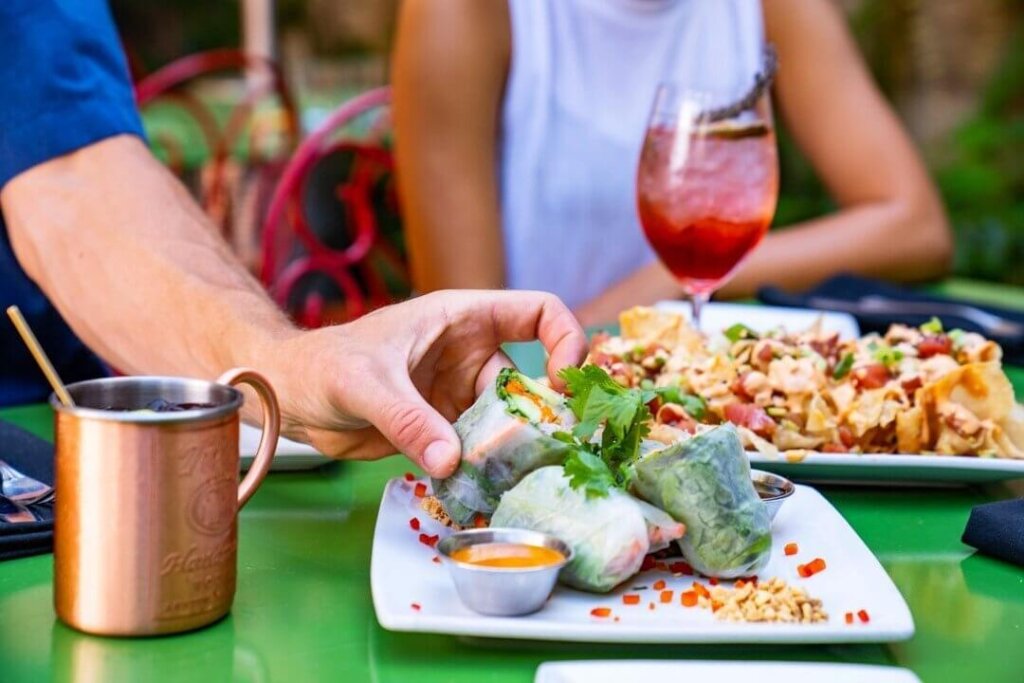 Brasserie SLO: 1119 Garden St., (805) 592-3880
Serving modern coastal cuisine in a casual French dining atmosphere. Dishes are sourced from the Central Coast and the restaurant's own edible garden. 
Alex Madonna's Gold Rush Steak House: 100 Madonna Rd., (805) 543-3000
Oak-pit barbeque, "World's Best Steaks" and delicious seafood dinners. Outstanding service and wine list.
Granada Bistro: 1130 Morro St., (805) 544-9100
Granada Bistro takes its culinary cues from the timeless dishes and preparations of the classic French bistro and enlivens them utilizing modern techniques and bold flavors. 
Mint + Craft: 848 Monterey St., (805) 632-9191
In downtown San Luis Obispo just steps away from the iconic Mission de Tolosa, Mint+Craft serves as a fast-casual café and mercantile. Open for breakfast, lunch and dinner for quick, flavorful meals and beverages. 
Piadina: 877 Palm St., (805) 234-9969
Fresh and decadent Mediterranean cuisine located right in the center of downtown in Hotel SLO.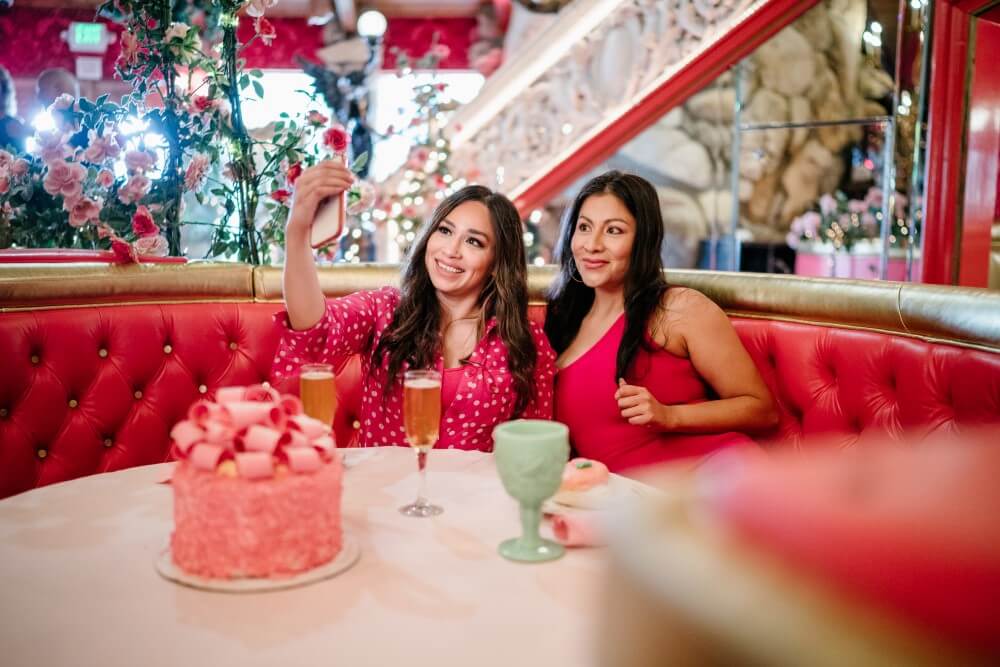 Ox + Anchor: 877 Palm St., (805) 234-9969
Located in the Hotel San Luis Obispo, Ox + Anchor offers an exquisite steakhouse menu, featuring shareable plates, seafood and more.
Big Sky Café: 1121 Broad St., (805) 545-5401
Big Sky Cafe is located in the heart of downtown San Luis Obispo just a block from the Mission Plaza. Open daily for breakfast, lunch and dinner.
SeaBreeze Cupcakes & Sweet Treats: 570 Higuera St., #135, (805) 242-6588
Gourmet cupcakes and more. Dessert menu includes cookies, small cakes, cake pops, brownies, bars and more. 
Leroy's at the Kinney: 1800 Monterey St., (805) 544-8600
With Executive Chef Adam Measurall at the helm, diners will enjoy elevated twists on pub-style classics. On-site games like Skee-Ball and Scrabble keep guests entertained.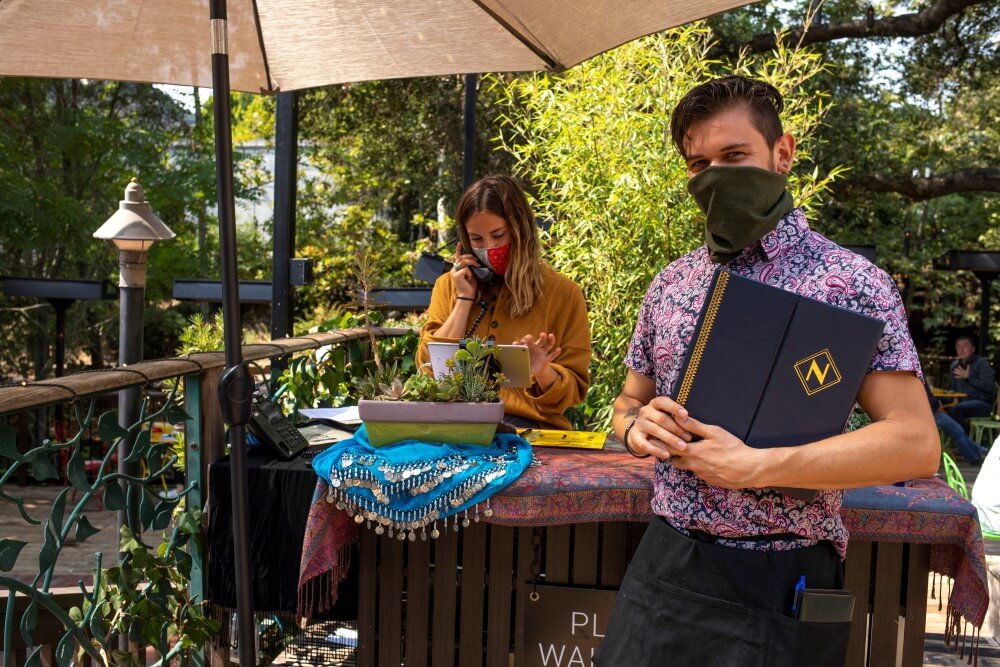 Park 1039: 1039 Chorro St., (805) 439-4185
With a staff of sommeliers, chefs, cheesemongers, beer connoisseurs and epicurean virtuosos, Park 1039 offers the perfect setting to create lasting memories. 
Ribline San Luis Obispo: 2256 Broad St. #110, (805) 543-7427
Rib Line BBQ is the product of a Cal Poly grad who turned his culinary passion into an award-winning BBQ movement. Enjoy a plate at the Farmers' Market or swing by its location in Downtown any day of the week.
The Switch: 12304 Los Osos Valley Rd., 805-457-0011
This beer and wine bar features a pop-up kitchen space to highlight up-and-comers on the Central Coast food scene. 
Visiting San Luis Obispo for Restaurant Month? Be sure to tag your social posts with #ShareSLO when you do.
Interested in more restaurants countywide? Check out Visit SLO Cal for a full list of Central Coast participating restaurants.