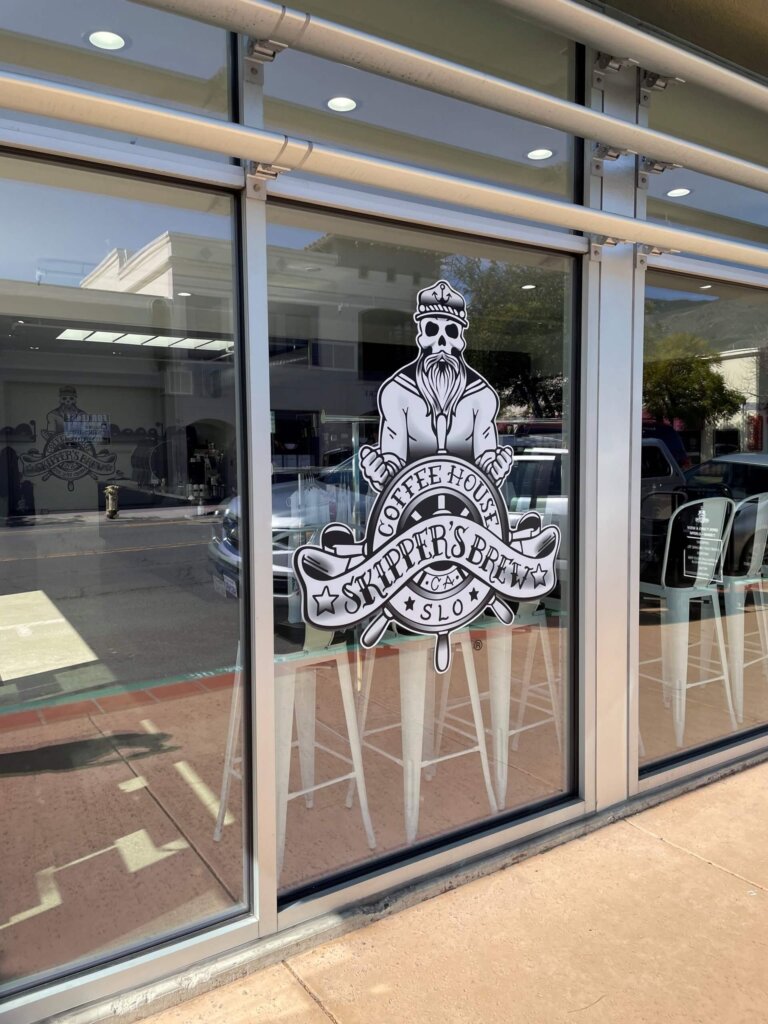 If you've passed through the Mojo District (Monterey St. & Johnson Ave) lately, you may have noticed a new addition in the neighborhood. Skipper's Brew Coffee House opened it's SLO location in February of this year, and since then, they have been living up to their adage of being small in size but mighty in flavor and personality. We sat down with co-owner, Shari Rubino, to talk San Luis Obispo coffee culture, house-made horchata, and what it means to be an LGBTQI+ safe space.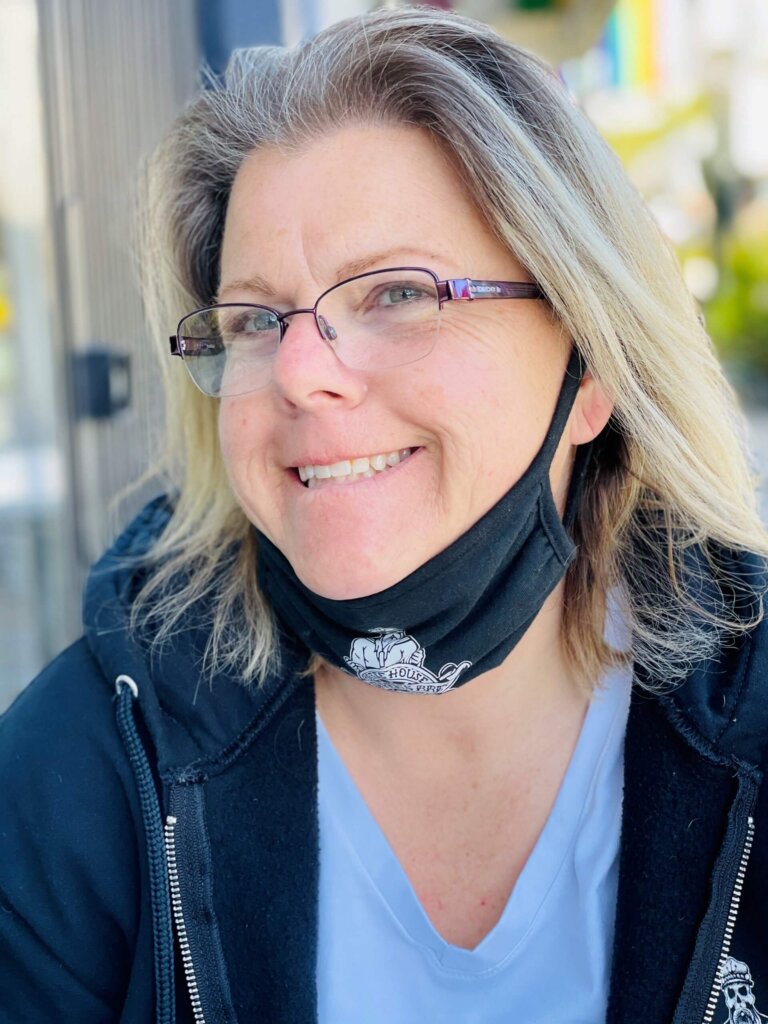 So one CA girl, one Aussie girl, 2 sweet & crazy pups — can you share more of your origin story?
When Karen and I met, she lived in Australia, and I was in California. We met through mutual friends. While living in Portland, OR, we discovered a crazy, fun coffee scene that we fell in love with. After so much talk about what our shop would look and feel like if we ever owned one, we decided to find out for ourselves!
Any thoughts on coffee culture in SLO?
The culture is beyond our wildest imaginations. The coffee scene feels more hopping than the wine/bar scene — and in a university town, that's amazing!
Favorite thing on the menu?
That's a hard one…either the house-made iced horchata latte, the house-made blueberry matcha or the house-made iced mint mojito cold brew.
What about a signature drink?
It would have to be the house-made horchata latte.  We make small batch horchata daily and even sell the horchata on its own — it's THAT good!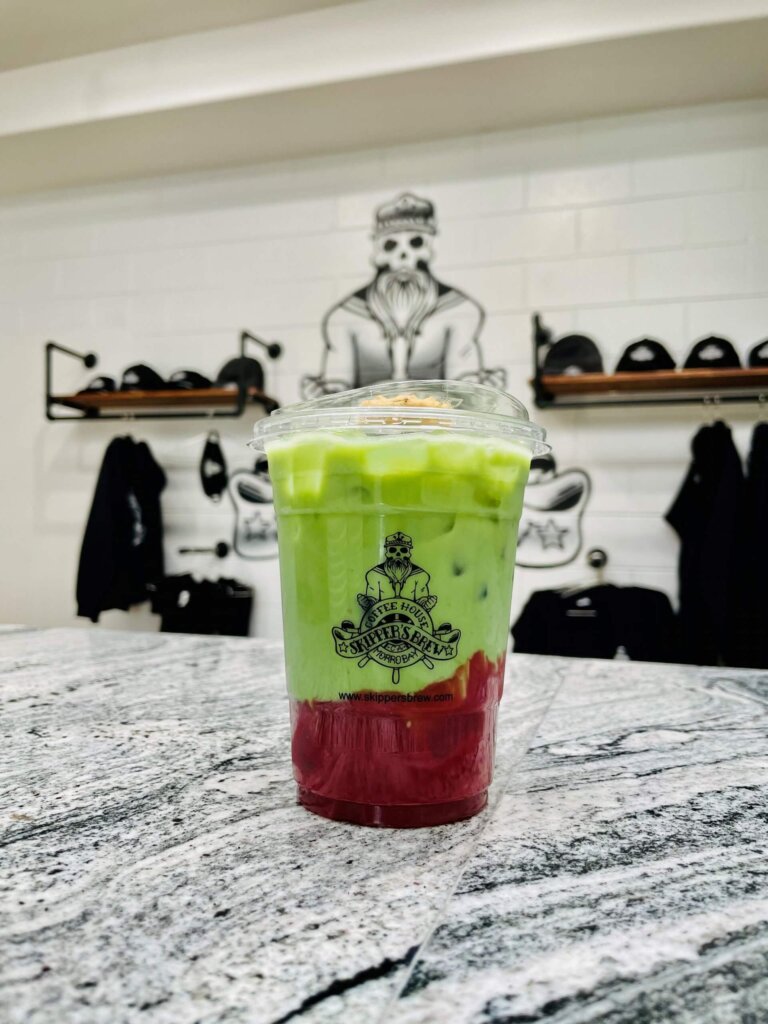 What makes Skipper's unique as a coffee shop?
It's absolutely our LGBTQI+ safe space that makes us unique, along with our Australian spin. Every day, we serve Aussie meat pies, sausage rolls, lamingtons and caramel slices. They are absolutely delicious!!!
Why is it important to you to be a LGBTQI+ safe space?
We are all about community and helping each other. As a married lesbian couple, we wanted to create a coffee shop that was home to everyone who walked in. So, when we opened the SLO location, it wasn't even a hesitation that we reach out to the queer SLO organizations to let them know we were here.
We understand you partnered with The Gala Center for this year's Pride Caravan. How was it?
Beyond our wildest dreams. The Gala Center is the reason our "soft opening" weekend turned insanely busy. As Michelle Call likes to say, "Not only are they a queer safe space for our community, it's truly amazing coffee!"
And how about your grand opening party?
Let's just say, we think we opened SLO's only gay club … via Skipper's Brew Coffee House. Ha! The turnout, the love, and the support was mind-blowing. We estimate there were more than 500 people in attendance. It was so much fun!
One last question…why should our community shop local?
SLO has a beautiful small business mentality. Both locals and visitors supporting small businesses make sure their money stays in the community. And as a business, we locally source anything and everything we can in our shop!